Preserving Maho Bay
The park will be upgrading the parking area at Maho Bay starting September 5, 2017 through November 15, 2017, in an effort to reduce runoff and sedimentation to the bay and provide the most effective parking possible. We hope you will all be patient as we work to protect and improve Maho Bay.
Some have asked why it will take two months to complete the construction. Remember, it is a small island and all construction takes much more time and effort then would be expected elsewhere. The textile materials have to be shipped to St. Thomas and then transported to St. John and the gravel is shipped from St. Thomas. This of course depends on barge availabilities.
Maho Bay Updates
Follow the progress here or follow us on
Facebook
for the updates on Maho Bay Parking Lot. Thank you for your patience.
Reducing Runoff into Maho Bay
A Little History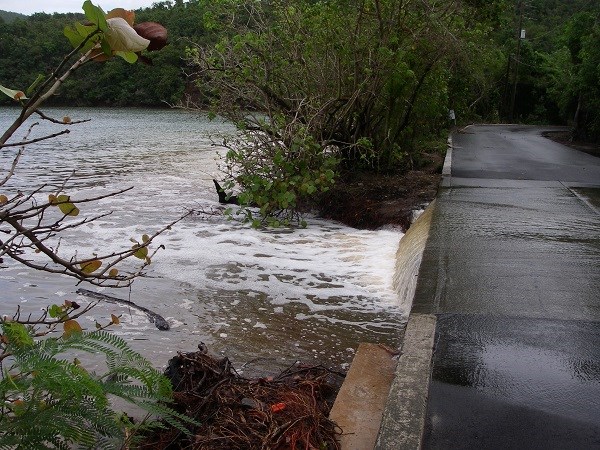 Improving the parking area and redirecting waterflow will improve the water quality by reducing runoff. The image shown here is following a storm in 2010.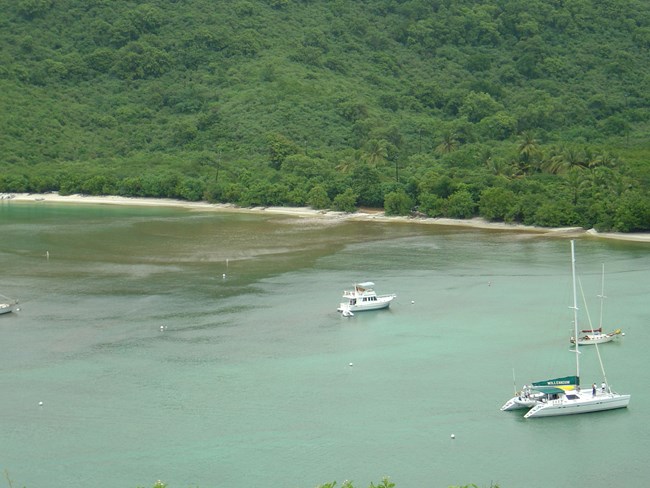 During a heavy rain event in November of 2003, there was considerable runoff and sediment loading the bay. With proper grading and materials, the park hopes to avoid this in the future.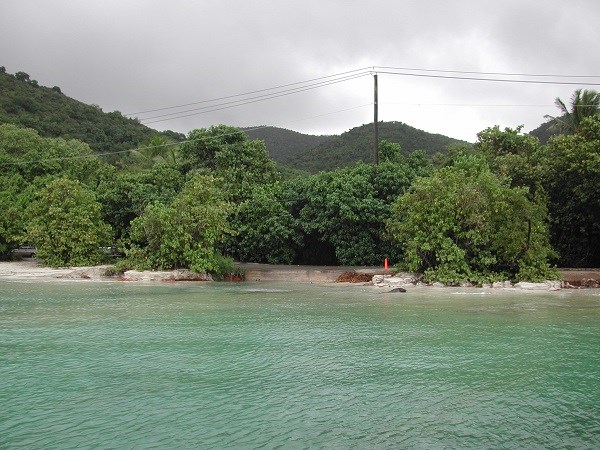 Following this major rain event, many beaches washed away and some roads were damaged. Maho Bay lost most of the beach and some sections of road. The park initiated a beach revegetation project in response.
Last updated: August 29, 2017