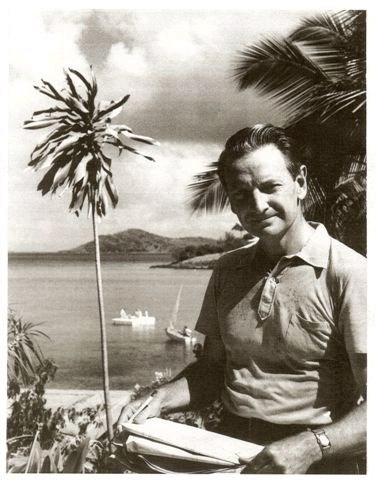 How and when was Virgin Islands National Park created?
In 1952 while cruising the Caribbean, philanthropist Laurance Rockefeller pulled his boat up along the coast of St. John. At that time St. John, which is the smallest of the three main United States Virgin Islands, had no proper roads, no cars, no electricity, and no dock. Yet Mr. Rockefeller thought it was one of the most beautiful places he had ever seen. Inspired by this and after reading a 1939 report on the possibility of turning St. John into a national park he also came to the conclusion that the island should be preserved for future generations to enjoy.
Over the next four years, Mr. Rockefeller and the Jackson Hole Preserve, a non-profit conservation organization, purchased approximately 5,000 acres of the 12,500 acre island. Their deeds were then turned over to the federal government for the creation of the nation's 29
th
national park. The actual legislation establishing the park was passed by Congress on August 2, 1956 and the Virgin Islands National Park opened to the public later that year on December 1
st
. Today there are 58 national parks in the system.
In 1962 the boundary of the park was expanded to include 5,650 acres of offshore water. Since then, the actually size of the park's land has grown to 7,259 acres, which accounts for 56.7% of the island.