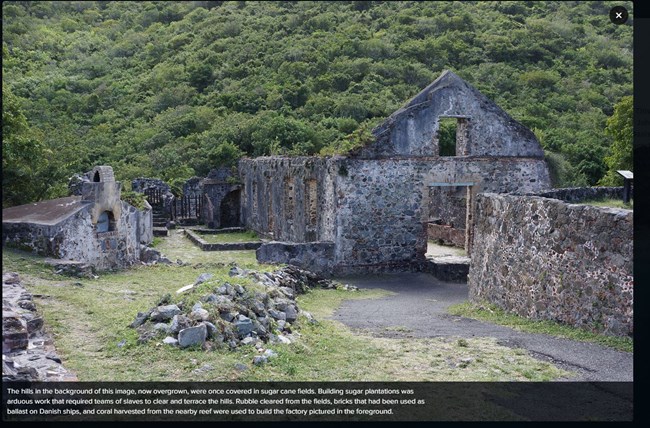 Daily Life on a Plantation
Created by CyArk, a non-profit organization dedicated to creating a 3D online library of the world's cultural heritage sites. Visit the Annaberg project to learn about life on a plantation and more.
Once you open the link, click on the image after it loads and you can rotate the view. Click on the blue boxes for a pop-up image of the different structures of the plantation.
http://www.cyark.org/projects/annaberg-