African Diaspora in the Virgin Islands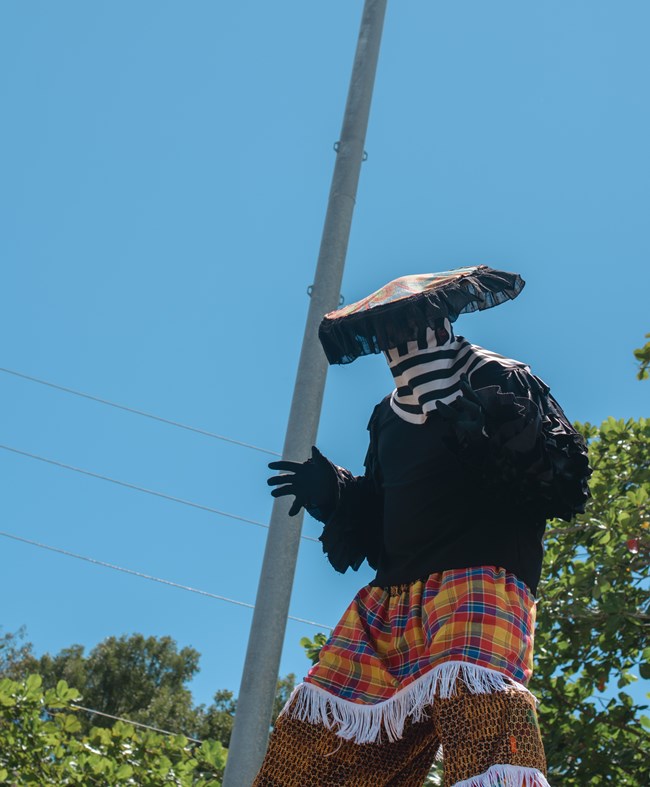 Starting in the early 1600's, European slave ships transported millions of African people from their homes in Africa to a life of bondage in the Caribbean. Beginning in the early 1670's, The Danish West India company established a slave Market in the port of Charlotte Amalie, on St. Thomas. The institution of slavery continued in the Danish West Indies until its abolition in 1848. Unfortunately, the legacy of this brutal period of history still echoes throughout the islands today.

The enslaved peoples of the Caribbean included individuals of a variety of ethnic backgrounds and social statuses. This led to the development of complex social relationships within the community of enslaved people. Life was brutal for enslaved people in the Virgin Islands, especially on the island of St. John.

Fresh water and edible wild foods were least abundant here on St. John compared to the other large islands of the chain.The owners of enslaved people on St. John expected the enslaved people under their ownership to provide food for themselves. The owners of the island's estates allowed the enslaved people to use the least productive plots of land to provide for themselves. These plots, call provisioning grounds, provided enslaved people on St. John the opportunity to develop their own economy.

Enslavers relied on the dehumanization of enslaved people to exert their control. Despite their best effort, we know today that the enslaved people of The Virgin Islands were complex. Individuals brought unique histories and rich cultural traditions.These enslaved people resisted their bondage from the earliest days of their arrival.

Resistance took many forms, but the most common was marooning. Marooning is a practice in which enslaved people escaped from the plantation into thick vegetation of the hillsides. These escaped enslaved people often spent months to years living in the dense thickets of the tropical forests on St. John and St. Thomas.

In 1834, abolition came to the British Virgin Islands. After 1834, many enslaved people attempted to escape to the freedom of the British Islands. After emancipation in the Danish West Indies on July 3rd, 1848, the formerly enslaved people of St. John abandoned life on the plantations. They chose instead to forge their own paths. Turning to the networks and skills they had developed on the provisioning grounds, they developed new industries such as the production of bay rum oil and charcoal.
Last updated: August 24, 2022