Special Events
Annual Events
Battle Anniversaries

The National Park Service commemorates the defining events of the Vicksburg campaign every year.

Memorial Day Weekend

The park kicks off the summer season on Memorial Day weekend with special events!

Run Thru History

Every year, Vicksburg National Military Park hosts the Run Thru History where runners and walkers meet trenches and cannons.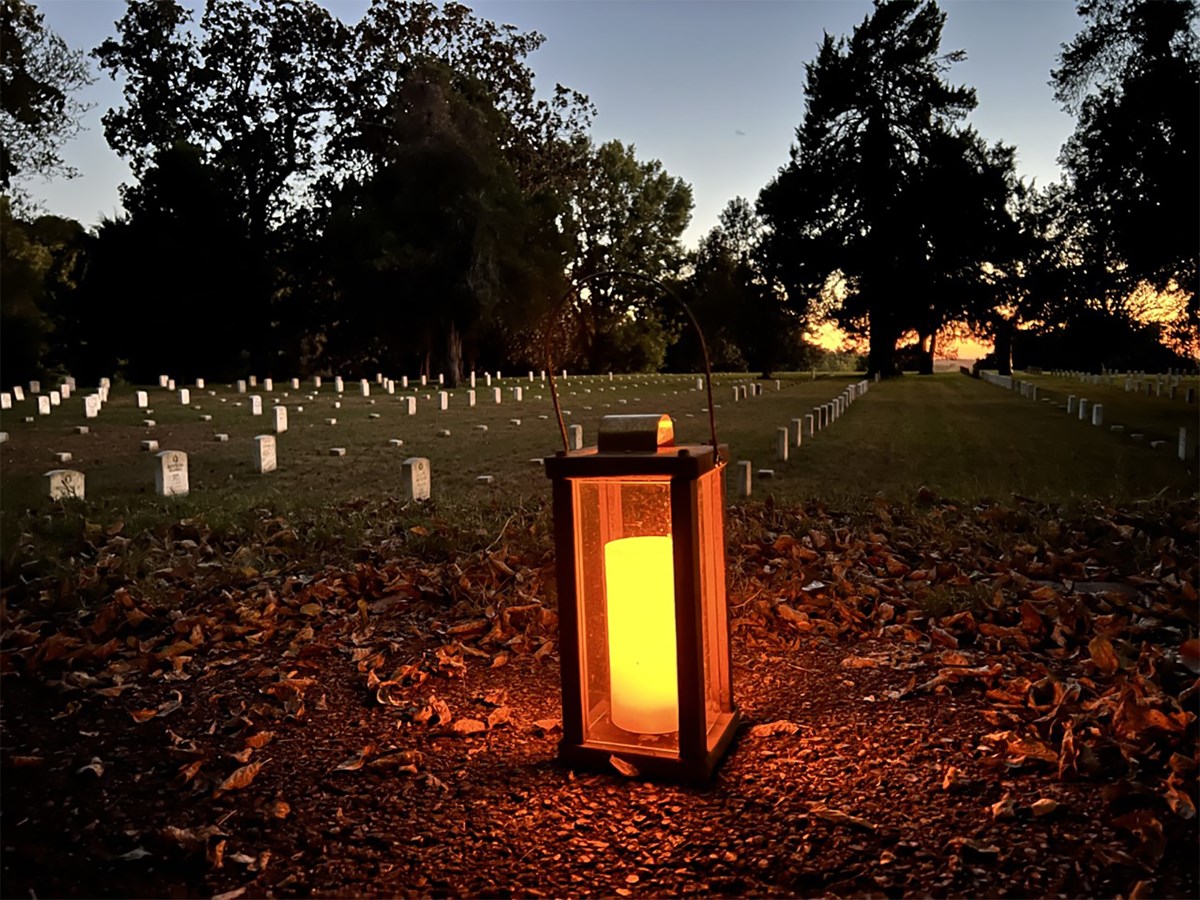 2022 Special Events

Below is a listing of special events happening at Vicksburg National Military Park: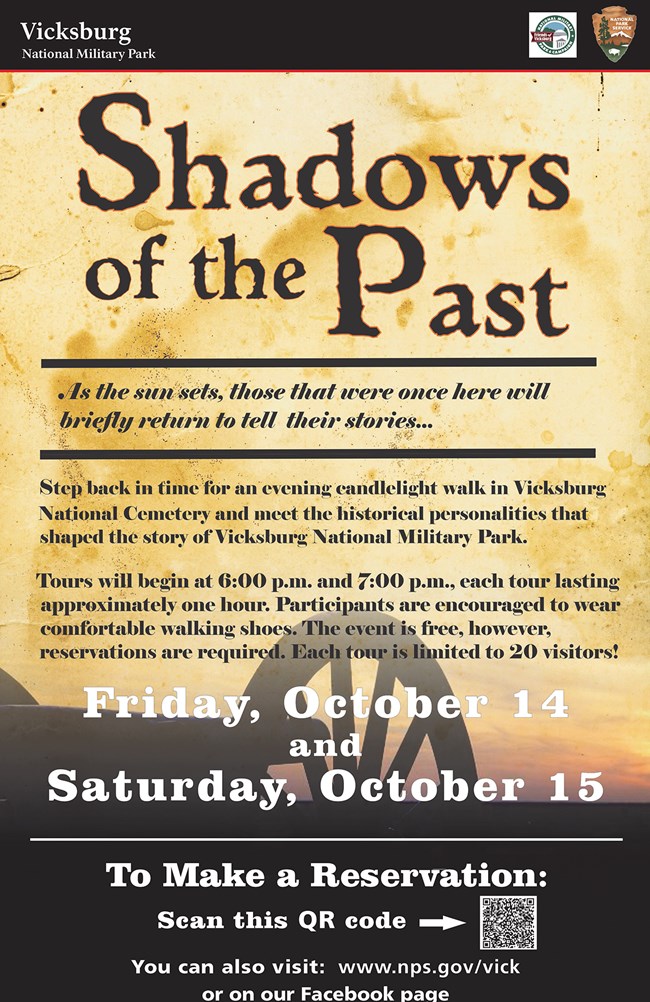 Shadows of the Past
Join Park Rangers and Volunteers and step back in time for a night unlike any other! Explore Vicksburg National Cemetery by candlelight and experience history as you learn about the lives and legacies of the individuals buried within through first-person interpretation.
Dates: Friday, October 14th and Saturday, October 15th
Tours depart at 6:00pm and 7:00pm with each tour lasting approximately one hour.
The event is FREE however, reservations are required. Each tour is limited to 20 visitors!
REGISTRATION IS CLOSED AND ALL EVENT SLOTS ARE FILLED.
Last updated: October 5, 2022