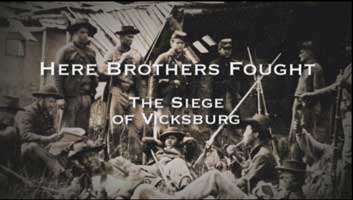 The 20-minute movie presentation entitled,
"Here Brothers Fought,"
runs every 30 minutes in the Visitor Center Auditorium. The film describes the historical events of the Vicksburg campaign, providing visitors with an overview and better understanding of the park's resources prior to their tour.
The first movie begins at 8:05 am, then shows every hour and half-hour, with the final film beginning at 4:30 pm.