Licensed Tour Guides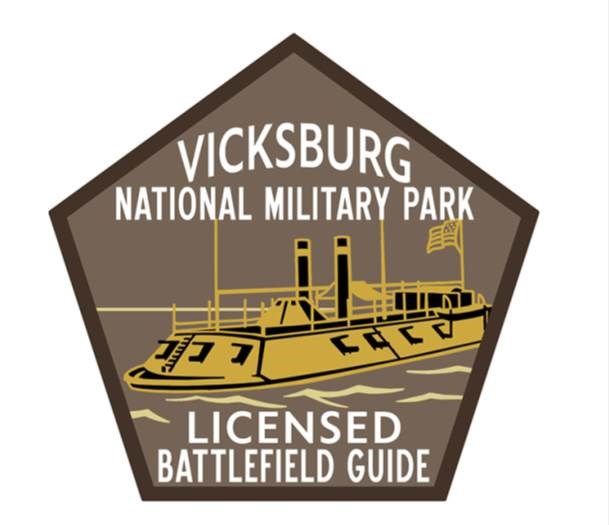 Whats the best way to see Vicksburg? With your own Licensed Battlefield Guide!
The Licensed Battlefield Guides have been making history come alive at Vicksburg National Military Park since the 1950's. They offer visitors the unique opportunity to explore the battlefield with a professional guide who has excellent knowledge of civilian life and military operations of the campaign, siege, and defense of Vicksburg in the spring and summer of 1863.
Tours are approximately two hours in length and can be arranged for individuals, families, and groups of all sizes. Guides must ride in the visitor's vehicle as they are not permitted to provide transportation services.
Hiring a Licensed Battelfield Guide is one of the best, most comprehensive ways to experience Vicksburg NMP. All guides have undergone an extensive credentialing and examination process prior to earning their license and are the local experts on the Civil War at Vicksburg.

Tours can be customized to individual needs and levels of interest. Guides can also provide tours of downtown Vicksburg and comprehensive campaign tours that cover the 18-month Union offensive for Vicksburg. Each year, Licensed Battlefield Guides help reach over 10,000 visitors!
Reservations
Reservations are strongly encouraged, but walk-up tours are usually available.
For Group Tours: Call 1-800- 221-3536
For Individual/Car Tours: Call (601) 636-3827
Tour Rates
Fees are based on a minimum two-hour tour and are paid directly to the Licensed Battelfield Guide via check or cash only. This is in addition to
park entrance fees
.
$60.00/car (1-6 people) ($25.00 for each additional hour)
$80.00/van (7-15 people) ($35.00 for each additional hour)
$110.00/bus (16+ people) ($50.00 for each additional hour)
Interested in becoming a Licensed Battlefield Guide?
Last updated: August 17, 2021