Educational Fee Waiver Information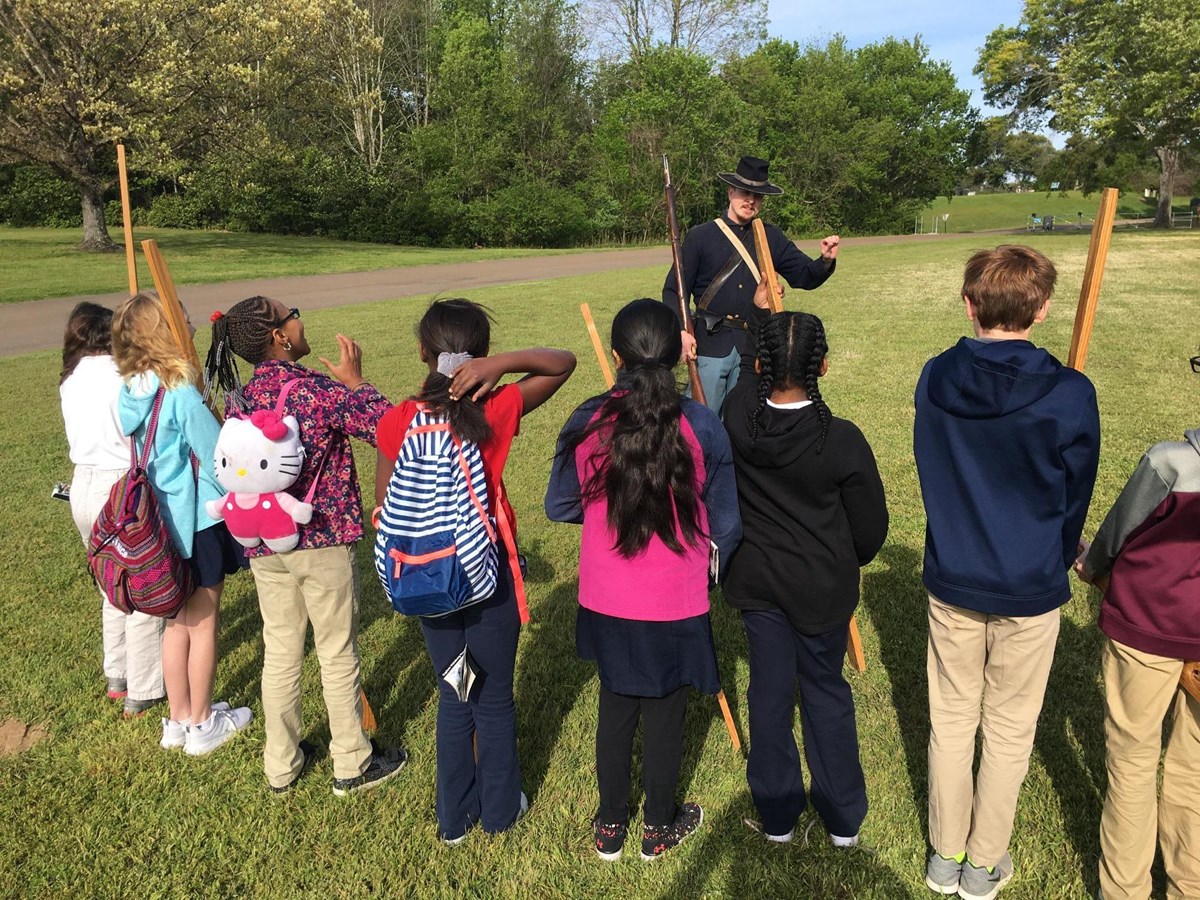 Educational institutions may be eligible for a waiver of entrance fees. Academic fee waivers are granted to institutions whose curriculum relates to the resources of Vicksburg National Military Park. Completed applications along with the required documentation may be submitted via email, fax or mail. Email is preferred to expedite the process and save paper.

Completed applications may be submitted to:
Email: Vick_fees@nps.gov
Fax: 601-636-6373
Mail: 3201 Clay Street, Fee Office, Vicksburg, MS 39183.

Fee Waiver Information
National Park Service regulations allow school groups and other approved national and international academic institutions to obtain a waiver of park entrance fees, provided the visit is for educational purposes, and the resources or facilities that the groups intends to use support those purposes. Students must be receiving academic credit for their visit.
Active-duty military staff rides are also eligilble for fee waivers.

Other groups such as: Boy or Girl Scouts, church groups and other non-profits are not eligible and must pay the non-commercial entrance rate.

Entrance Fees:
Per Vehicle - $20.00 (valid 7 days)
Motorcycles - $15.00 (valid 7 days)
Pedestrians, Bicycles - $10.00
Bus Passenger/Church Van - $10.00 per person, not to exceed commercial rate below.
Commercial Groups (provided by non-NPS charter tour companies) -
1-6 Person Capacity Vechicles - $25.00 plus $7 per passenger
7-25 Person Capacity Vehicles- $40.00
Over 25 Person Capacity Vehicles- $100.00


Eligibility
Academic fee waivers are not granted automatically. Applicant groups must demonstrate that they qualify for the waiver. There are three requirements (listed below) that the group must meet to qualify for academic fee waiver: eligibility, educational purpose, and relevancy of park resources.

Requirement #1- Educational Purpose
Applicants must provide a written statement confirming that the visit supports a specific curriculum for which academic credit is offered. If the group is on a commercial tour, the applicant must state how the tour supports the curriculum.
Requirement #2 - Relevance of Park Resources
Applicants must provide a written explanation identifying the park resources and/or facilities that will be used to support the educational purpose of the visit, and how they are relevant to that purpose.
Requirement #3 - Eligibility
Applicants must prove they are an academic or scientific institution by presenting one of the following types of documentation:
A statement confirming education or scientific tax exemption from the IRS or the applicant's national, state, or local tax authority; or

A statement from an academic institution that meets one of these eligibility standards confirming that the group is visiting for the purpose of providing transferable academic credit based on a curriculum; or

A statement confirming accreditation or recognition as an educational institution from a qualified national, regional, state or local authority.

Application Process
To apply for an educational fee waiver:
Provide written documentation supporting the 3 requirements listed above

Submit the completed packet at least 2-3 weeks prior to your planned visit.

The park will respond to your request with either an approval, or a written statement describing why the waiver was denied.

If your group does not meet the three requirements your group may be considered as a Non-Commercial Organized Group. Youth 15 years of age and younger would be exempt from fees.
PLEASE ALLOW 2-3 WEEKS FOR PROCESSING.

Fee waivers are not available at entrance stations and must be obtained prior to your visit or the entrance fee will be required.

Not included with fee waiver:

Academic fee waivers do not include CD or Guided Tour fees.

Academic fee waivers cannot be granted for hardship factors.

Guidelines for Chaperone to Student Ratios:

Since fee waivers are only for educational purposes, the following guidelines will be used in determining an appropriate number of chaperones eligible for fee waiver. The number of chaperones allowed under a fee waiver is based on the age and grade level of the student. Any additional chaperones will be required to pay the per person charge as applicable.

The ratios of eligible chaperones to students are:
One chaperone for each 20 College students

One chaperone for each 10 Jr. High/High School students

One chaperone for each 5 Elementary students
If you have further questions concerning fees at Vicksburg National Military Park, do not hesitate to contact: Lead Fee Visitor Use Assistant, (601) 638-1870, ext. 2912, or email here.
Last updated: September 18, 2019