Battlefield Restoration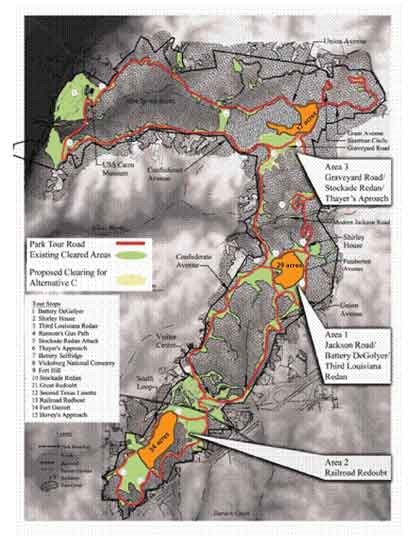 Work has begun on Vicksburg National Military Park's battlefield restoration project, covering approximately 80-90 acres within the park boundaries.

Per the park's Cultural Landscape Plan and Environmental Assessment approved in 2009, restoration will involve removal of woodland cover and maintenance of the landscape in a more open and visually accessible state.

All work will occur on sites designated to be areas of key military engagements during the campaign for Vicksburg, allowing for enhanced interpretation of the 1863 siege. These key military engagement sites were identified through careful review of the military terrain that helped define the events of May 19 through July 4, 1863, and its ability to convey the full range of events and activities that occurred. The project areas include the earthworks and artillery positions associated with the city approaches of Old Jackson Road/Battery DeGolyer/Third Louisiana Redan, Railroad Redoubt/Fort Garrott, and Graveyard Road near its intersection with Union Avenue.

The goal is to remove the least woodland cover needed to reveal the most important historic landscape relationships. This will also provide for additional interpretive exhibits and devices to support visitor understanding of the events of 1863. The mitigation required for this rehabilitation project will include stringent erosion control measures, implementation of Best Management Practices (BMPs) during and after clearing, monitoring of wildlife, plants, water quality, and soundscape in order to detect any definitive changes, and continual landscape assessment to determine if modifications are needed for subsequent phases of the restoration project.

Over the last few years, close to 30 acres have been cleared in front of the Illinois Monument, restoring the important viewshed that the troops experienced in 1863. Approximately 15 acres were cleared just north of Graveyard Road, allowing visitors to see the approaches and fortifications that bore witness to the heavy fighting on May 21, 1863. These projects were supported by the efforts of the Friends of Vicksburg National Military Park and Campaign.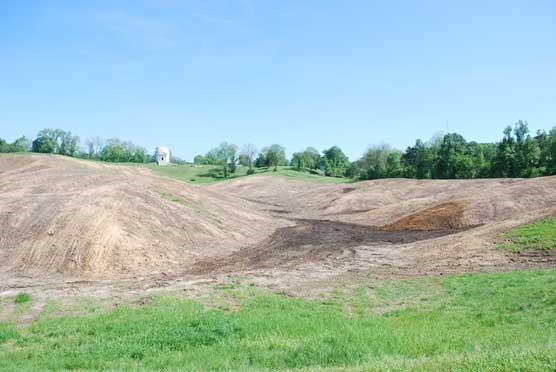 Last updated: February 15, 2018