Yost's Independent Ohio Battery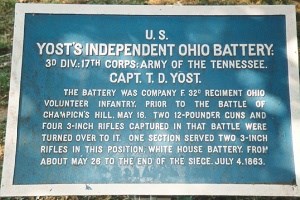 Monument is located on Union Avenue opposite the Michigan Memorial. This unit was attached to Col. Benjamin F. Potts' 32d Ohio Infantry, of Brig. Gen. John D. Stevenson's 3d Brigade, of Maj. Gen. John A. Logan's 3d Division, Maj. Gen. James B. McPherson's XVII Army Corps, and commanded by Capt. Theobald D. Yost.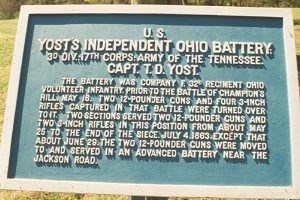 Two 12-pdr guns and four 3-inch rifles captured in the battle of Champion Hill were given to Yost's Battery. Two sections served the two 12-pdr guns and two of the 3-inch rifles in a position near the Michigan Memorial from about 25 May 1863, except that about 29 June the two 12-pdr guns were moved to and served in an advanced battery near Jackson Road. In addition, two of the 3-inch rifles were served from 26 May 1863, until the end of the siege in the White House Battery near the Shirley House.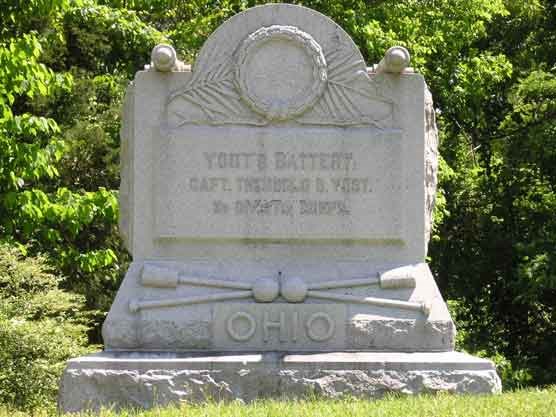 Last updated: April 14, 2015