USS Marmora- Cairo's Sister in Arms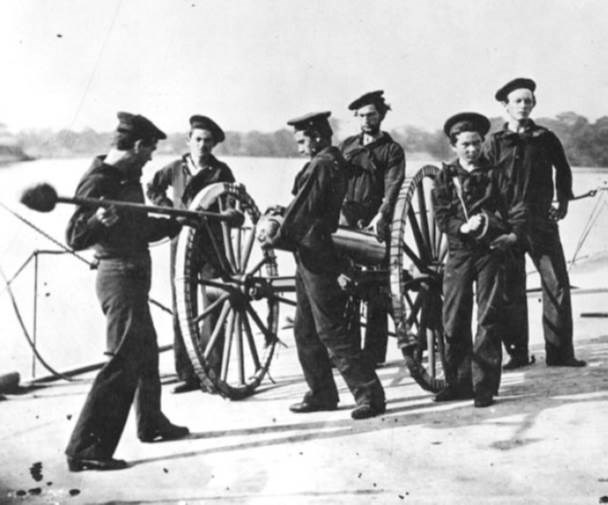 Witness to Destruction
Commissioned in October of 1862, the
USS Marmora
(also know as Tinclad Number 2), was present at nearly every stage of both the Vicksburg and Meridian campaigns. The
Marmora
was one of three gunboats accompanying the
USS Cairo
during torpedo clearing operations on the Yazoo River when the ill-fated
Cairo
struck two mines and was sent to the bottom on December 12, 1862. Fortunately,
Marmora
was close at hand to assist in the rescue of
Cairo's
crew. Marmora remained in the region for several months, seeing action at the Battles of Chickasaw Bayou and Fort Hindman.
On March 5, 1864 the resilient tinclad again proved her mettle by repusling a Confederate attack on outnumbered Union forces at Yazoo City during the Meridian Campaign. During this action, the ship's 12-pound howitzer gun was deployed ashore making a vital contribution to the narrow Union victory.
Three members of the howitzer's gun crew received the Medal of Honor for thier valor that day. These men were Seaman WIlliam J. Franks, Seaman Bartlett Laffey, and Seaman James Stoddard.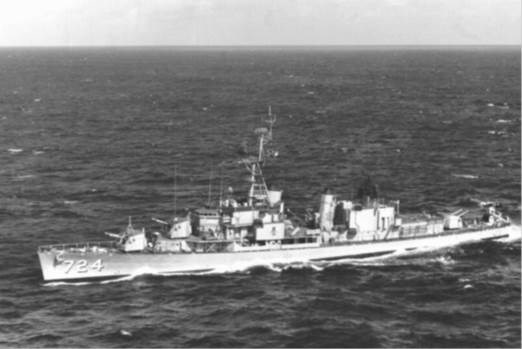 Legacy of Valor
USS Laffey
(DD-724), an Allen M. Sumner-class destroyer, was the 2nd ship of the United States Navy to be named for Seaman Bartlett Laffey. This ship is now a floating museum and can be visited in Mount Pleasant, South Carolina.
The first
USS Laffey
(DD-459), a Benson class destroyer, was lost during the Naval Battle of Guadalcanal in 1942.
Last updated: November 26, 2018