Union Interments
The names of the soldiers interred in Vicksburg National Cemetery have been compiled from the original cemetery ledgers. The three-volume set contains only basic information about each known veteran, recorded at the time of re-interment. Although the handwritten pencil entries are in remarkable condition, many do contain inaccuracies and/or only partial information about the soldier. The listings on this site identify information as it was recorded in the Vicksburg National Cemetery ledgers.

Confederate dead from the Vicksburg campaign originally buried behind Confederate lines, have now been re-interred in the Vicksburg City Cemetery (Cedar Hill Cemetery), in an area called "Soldiers' Rest." Approximately 5,000 Confederates have been re-interred there, of which 1,600 are identified.
Interments by Last Name
A B C D E F G H I J K L M N O P Q R S T U V W X Y Z

Kiosks are available at the Visitor Center and USS Cairo Museum to aid visitors in locating specific gravesites.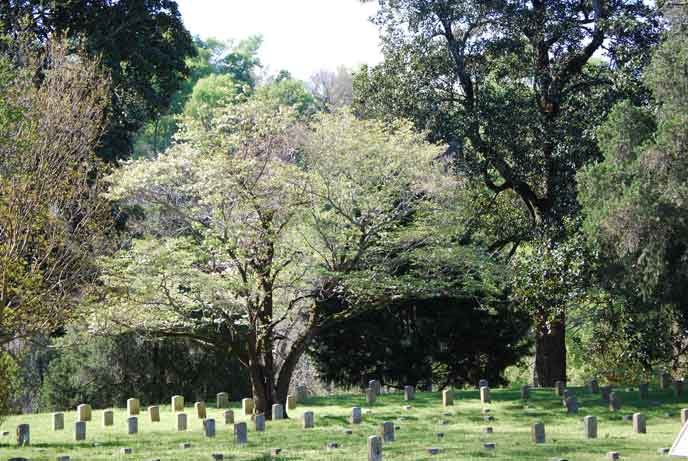 Last updated: March 3, 2018