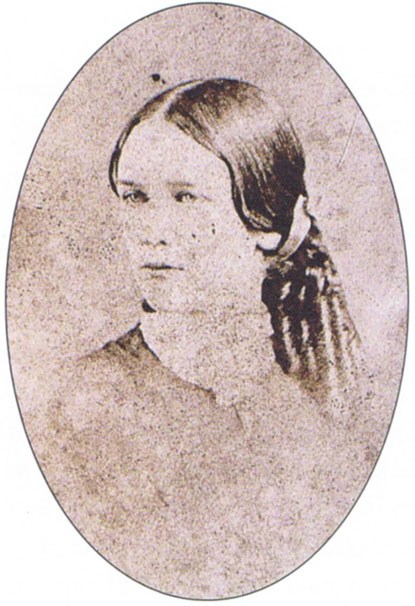 On May 2, 1844, James and Adeline Shirley welcomed a daughter who they named Alice Eugenia. A bright and happy child, she quickly became the pride of her father who wrote of her: "Alice is the best scholar of her age I have ever seen. Learns herself with little or no assistance, is a healthy and fine looking girl very active and spritely in mind and body." In 1851, when Judge Shirley bought the white house that now bears his name, Alice came to enjoy the country life, spending her time reading, playing the piano, and exploring the area with her younger brother Quincy.

In 1863, Alice was attending the Central Female Institute in nearby Clinton when the Union army marched inland toward Jackson. Judge Shirley went to get his daughter, but Union troops arrived in Clinton the same day and tore up the railroad tracks. As a result, Alice remained in Clinton to complete the school term and graduated in June, while her father walked back to Vicksburg only to find his home badly damaged and his wife and Quincy living in a cave.

Alice returned to Vicksburg in the aftermath of the siege to find her once happy home uninhabitable and her father gravely ill from his experiences. Falling in love with a Union officer, John Eaton, she "eloped up the river." In 1900, Alice Shirley Eaton sold the house and 60 acres of land to the government for inclusion in the newly established Vicksburg National Military Park with the proviso that her parents be interred behind the house and that the structure be restored to be once again "the most conspicuous object" in the park. Alice and her husband, General Eaton, are interred in Arlington National Cemetery.