1st Mississippi Light Artillery, Company C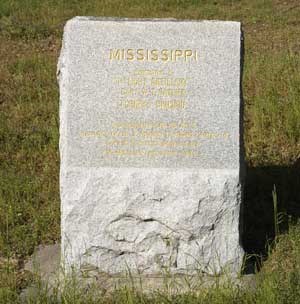 Attached to Brig. Gen. John C. Moore's 2d Brigade, of Maj. Gen. John H. Forney's Division, Lt. Gen. John C. Pemberton's Army of Vicksburg, and commanded by Col. William T. Withers.
Company C
Monument located on Confederate Avenue, 400 yards north of Jackson Road.
Last updated: April 14, 2015