11th Missouri Infantry - Union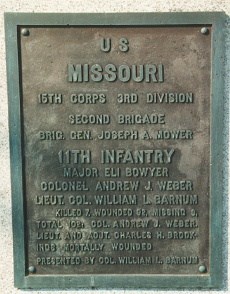 Monument is located on the south side of Union Avenue, approximately 0.3 miles west of Grant Avenue. This unit was attached to Brig. Gen. Joseph A. Mower's 2d Brigade of Brig. Gen. James M. Tuttle's 3d Division, Maj. Genl's William T. Sherman's and Frederick Steele's XV Army Corps, and commanded by Col. Andrew J. Weber (killed 30 June 1863), Lt. Col. William L. Barnum and Maj. Eli Bowyer.
Erected on 5 Nov 1909, at a cost of $136 by W.L. Barnum.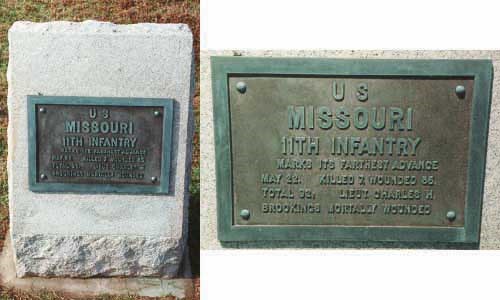 Last updated: April 14, 2015