Become a Licensed Battlefield Guide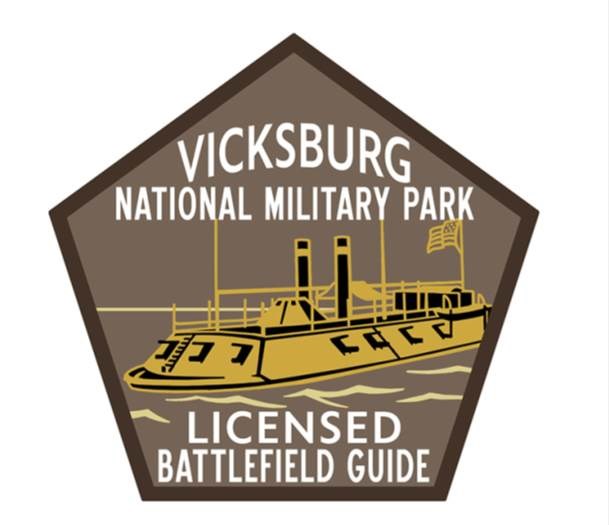 Do have a passion for Civil War History and want to share that passion with others? Vicksburg National Military Park is continuously recruiting for new individuals to become a Licensed Battlefield Guide to help the National Park Service meet the increasing demand for battlefield tours.
Vicksburg National Military Park is one of only two units of the National Park System who are authorized by federal law to administer a guiding service. Licensed Battlefield Guides do not work for the National Park Service, but are hired individually by visitors and tour groups. The National Park Service credentials the guides and oversees the program.
Licensed Battlefield Guides are an important part of Vicksburg National Military Park. Each year, licensed guides contact over 12,000 visitors through guided tours. Licensed Guides help the military park reach new audiences, enrich the visitors' experiences and contribute to increased understanding and appreciation for the Civil War in Mississippi.

Licensed Guides are required to complete 3 tours each year, and must be active during the busy summer season in order for their license to remain valid. Guides can make themselves unavailable for tours at any time, but must meet their minimum tour requirements. Guides can expect to give tours to individual families, tour groups, military groups, boy/girl scouts, and school groups.

Guides are authorized to collect fees for their services. Depending on the type of tour, guides can expect to make between $60 and $110 dollars per tour. Tours are scheduled by the Vicksburg Convention and Visitors' Brueau through an agreement with the National Park Service.




Training and Credentialing Process
Vicksburg National Military Park openly recruits for new Licensed Guides year-round. At anytime, and interested individual can schedule the written exam. The exam must take place in at the visitor center. Please budget 3 hours to complete the written exam. Upon passing the written exam, the prospective guide must conduct a practical exam, consisting of a two-hour battlefield tour to a member of park staff or a senior Licensed Battlefield Guide.

An in-depth knowledge of Vicksburg and the Civil War is required. Extensive preparation is required, no matter one's interest or existing knowledge of the siege of Vicksburg.

Prospective candidates can request a training manual.

Periodically, park staff and guides provide training seminars to assist candidates prepare for the credentialing process.
Once all requirements are adequately met, the guide will be issued a license by the superintendent to conduct tours, and placed into the guide rotation.

For more information, contact the Licensed Battlefield Guide Coordinator.
Last updated: April 6, 2022