When visitors walk through our parks, it feels like they are walking through a painting. It can be a very inspiring place for artists of all kinds. In fact, you'll often find people propped up with their easels and paint brushes to paint the scene before them or kneeling down to get that perfect shot of a flower with their camera. A place as beautiful as a national park always attracts the artistic eye. 
Lynda Youmans, a local artist from Stanfordville, New York, finds her inspiration at the Vanderbilt Mansion National Historic Site. She has an entire series of paintings devoted to landscapes at the site, including one of the mansion itself. "I've always loved this place, " Youmans said. "It's like stepping back in time and a getting a real understanding of the era."
Painting by Lynda Youmans
Youmans will sit at her easel and paint for hours at a time. She will get entirely lost in the scenery, becoming one with it as her hands interpret what she is seeing. For Youmans, her art is more than just a hobby or even a profession, it is a spiritual connection to nature, life, and God. "Art has become a way of communication for me," she said.
She grew up in a small town near Youngstown, Ohio where she spent most of her childhood drawing, including three and a half years in the small European country of Luxembourg. She majored in Art Education at Youngstown State and from there moved to Charlotte, North Carolina, where she met her husband. After a whirlwind wedding and a few months living in the United Arab Emirates for her husband's work, they moved around North Carolina and California, before deciding to start their family in the Hudson Valley.
Her art was on hold for nearly 25 years while she raised her two sons and took the time to homeschool them. When they went off to college, she had no idea what to do with the next phase of her life. So, she went to the Barrett Art Center in Poughkeepsie, New York to take a few classes.
"I was very rusty, but it all came flooding back and just progressed from there," she said. For the past six years, Youmans has been reconnecting with her early days as an artist, growing and learning.
Her series on the Vanderbilt Mansion site really captures her artistic spirit. In her painting of the Formal Gardens, you can see her love of texture and connection to nature. When she is painting these scenes she feels that the conditions of that day are no accident. The weather, the plants, even the sounds are all part of her interpretation.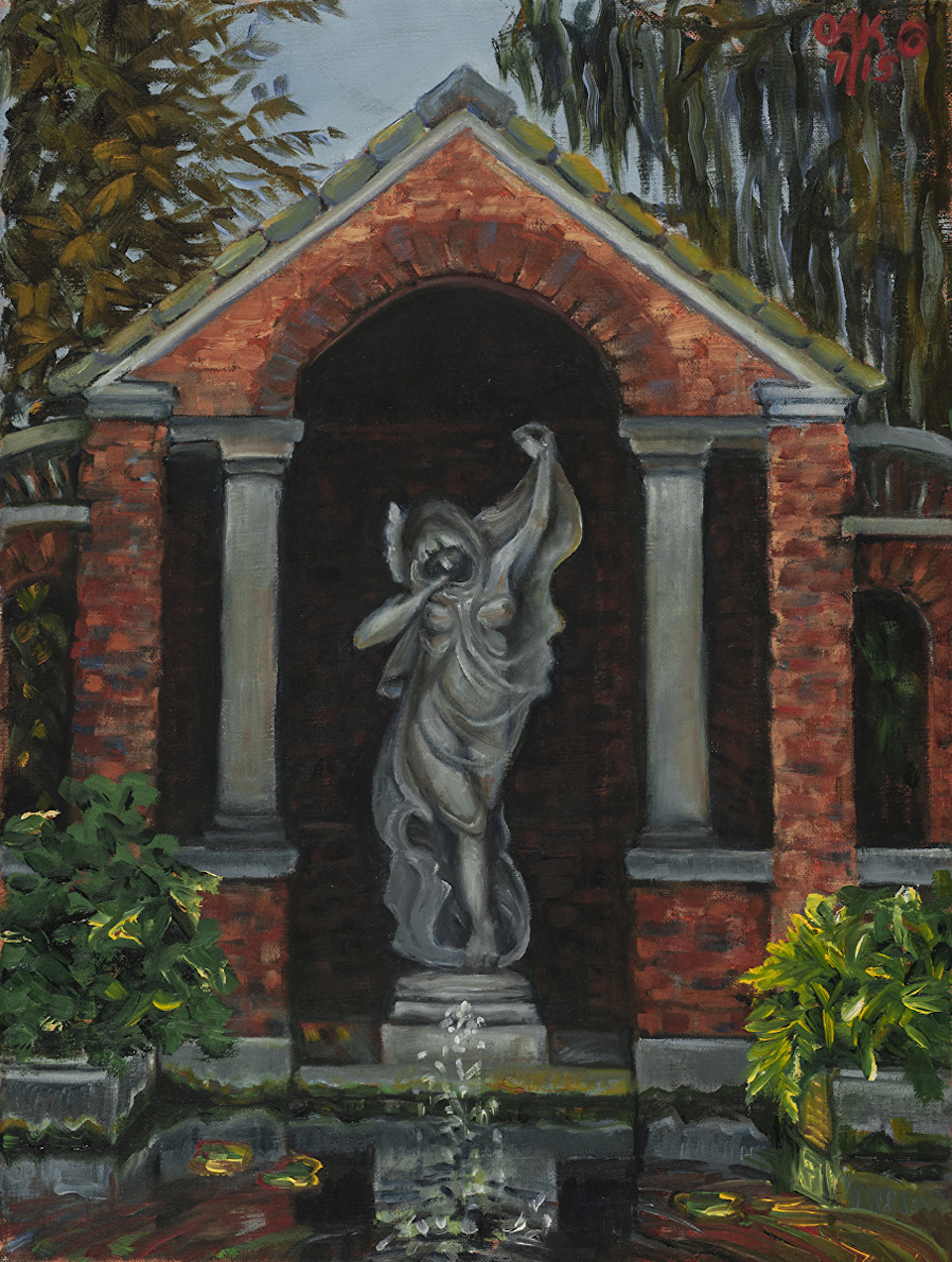 Painting by Lynda Youmans
In just a few short years, Youmans had created an entire body of work, and needed somewhere she could show it to others. She decided to join the Artist Collective of Hyde Park, a small co-op of about 20 artists in the area. They operate an old 1930's house turned art gallery off of Route 9, across from the Regina Coeli church, and host frequent shows featuring their artists' work.
"Being an artist can be a very lonely occupation so joining this co-op and being a part of a supportive environment with like-minded people really helped me connect with the artist community in the Hudson Valley."
In honor of the National Park Service 100th year anniversary, The Artist Collective of Hyde Park will be hosting a show at the gallery on August 20th at 6 p.m. The show will feature art inspired by National Parks, including Lynda's work. For more details, go to
http://www.artistscollectiveofhydepark.com.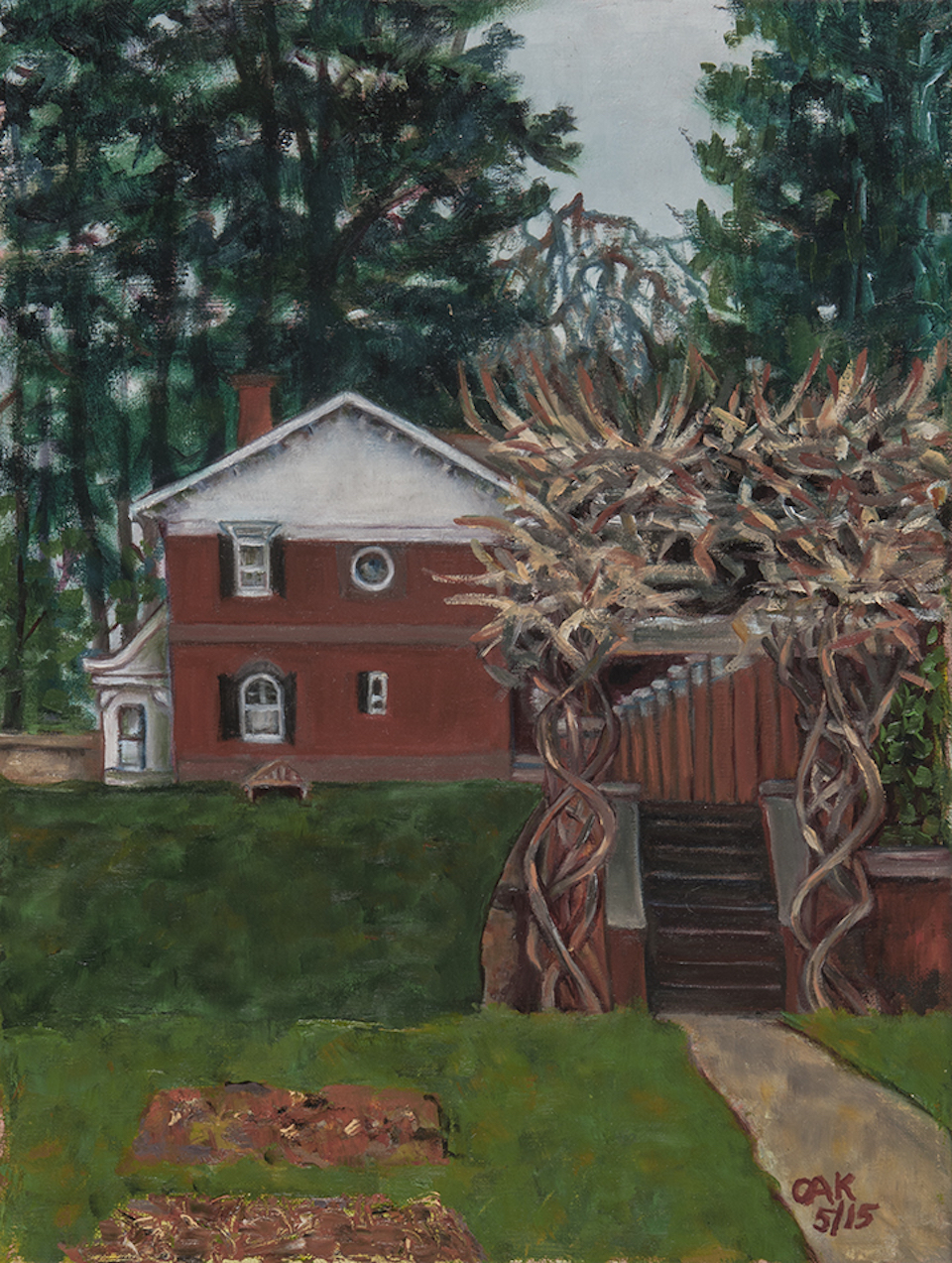 Painting by Lynda Youmans
Check back next week for another ParkChat story.