Grant Bicentennial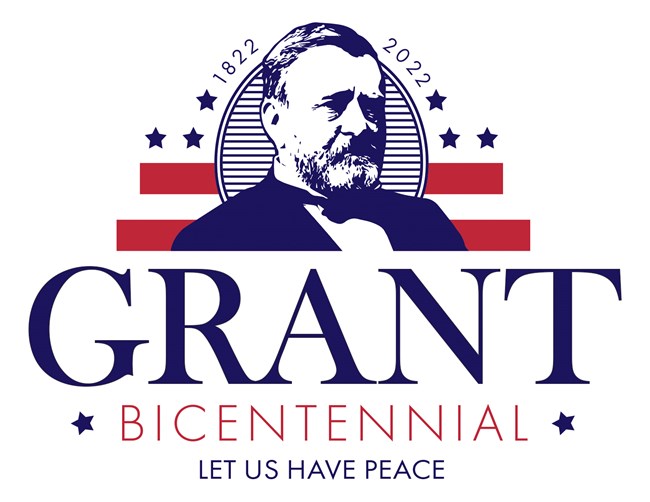 Wrapping Up Ulysses S. Grant's Bicentennial Year
2022 was a busy year for Ulysses S. Grant National Historic Site as we marked the 200th anniversary of Grant's birth. Despite being a relatively small staff more than 100 in-person education programs, six special events, twenty-six off-site programs, and sixteen virtual programs were offered to the public throughout the year. Roughly 40,000 people will have visited the park by the end of the calendar year, and several online exhibits, videos, and articles on the park's website will have reached thousands of online visitors. The park also has a strong social media presence, with 13,000 followers on Facebook and nearly 9,000 each on Twitter and Instagram.

Several projects concerning cultural resources and historical scholarship were completed throughout the year. On the park's website, various staff members wrote original essays concerning Grant's time as general, president, and civilian. The park collaborated with NPS museum staff in the Washington Support Office to produce a virtual exhibit that highlights the park's museum collections while providing resources for teachers. Two traveling exhibits on Grant were displayed inside the park's visitor center during the year, and the park designed two of its own temporary exhibits as well. The first exhibit, which remains on display in the park's museum, discusses Grant's efforts to dismantle the Ku Klux Klan during his presidency, and the second analyzed the ways Americans mourned Grant's death in 1885. The former exhibit has also been digitized and is featured on the "Collections" page of the park's website.

Many interpretive programs, reaching diverse audiences, were offered throughout the year. The interpretive staff created a commemorative Grant Bicentennial Junior Ranger book and activities were also included in a digital version on the park's website. The park created a "Flat Grant" character that visitors could take with them on their travels and share photos on social media. "Flat Grant" was also sent to all elementary schools named after Ulysses S. Grant, where students were encouraged to celebrate Grant's birthday. Additionally, visitors of all ages drew portraits of Grant and wrote letters to people living in veterans' homes throughout Missouri. During the bicentennial day, the park hosted several speakers, a cooking demonstration by Suzanne Corbett, and a concert featuring the Independent Silver Band, which uses historical instruments from the Civil War period during performances.

Several special events were hosted at the park. In April, a living history weekend to commemorate the Appomattox Court House surrender featured outdoor talks, performers, and historic weapons demonstrations. That same month, the park partnered with Easter Seals Midwest to present a "Sensory Friendly Night" for individuals with autism and their families. In June, the park organized a horse program that brought several hundred visitors to the park, who learned about Grant's love of horses and watched demonstrations by a variety of horse breeds on the park grounds.

Throughout the summer, the park hosted a concert series that featured international music that Grant would have heard during his world tour. In four different concerts, performers played Chinese, Irish, Scottish, Klezmer (Jewish), Indian, and German music to large audiences. In September, the park was the host site for a special benefit in collaboration with Jefferson National Parks Association and Campbell House to recognize the Grant bicentennial. The event featured local chefs cooking historically inspired recipes. More than 400 people attended the event. Finally, the park hosted "Night Walk," a popular living history program in which staff and volunteers used primary source documents to write scripts and depict people who knew Grant during his life.

Park interpretive staff regularly gave on-site, virtual, and off-site tours and programs for school groups, summer camps, and various organizations. Collectively, these programs were well received by the public and demonstrated the park's ability to connect with diverse audiences in the St. Louis area and virtually, throughout the country.
Visit our keyboard shortcuts docs for details
Duration:

16 minutes, 15 seconds
Ulysses S. Grant lived in many places throughout his lifetime. In this video, learn about eleven historic sites around the country where people can visit to learn about Grant's life and legacy.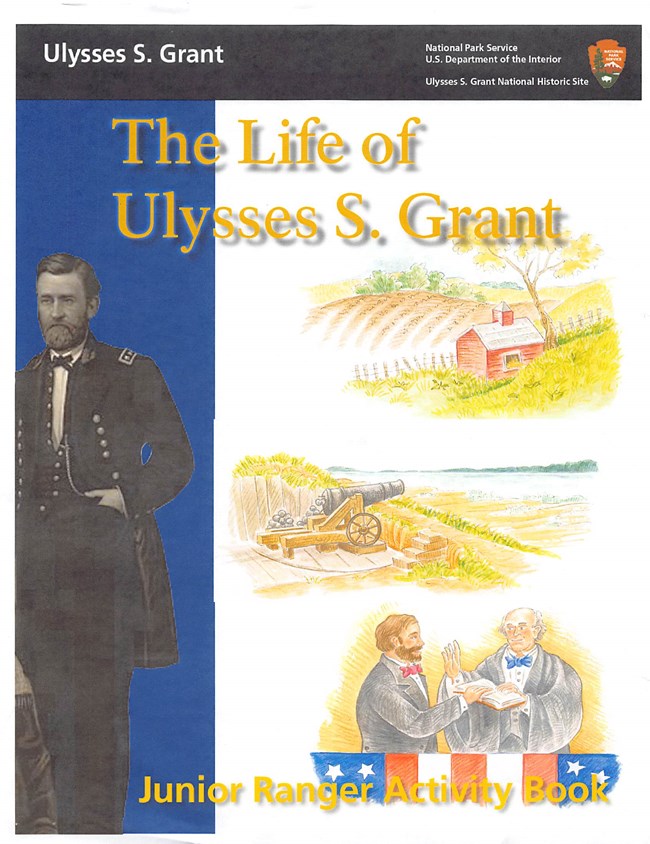 Grant Bicentennial Junior Ranger book with commemorative Junior Ranger badge
Kids, of all ages, can earn a commemorative US Grant 200 Junior Ranger badge by completing special Junior Ranger booklet that explores all aspects of Grant's life. The booklet includes a variety of activities on Grant's early life, early military, life as a farmer, the Civil War, his presidency, his love of horses, his world tour, and his memoirs and memorialization. It's a beautiful book filled with original colorful illustrations, primary documents, historic images, and a kid-friendly story of Grant.
The book is available at the park's visitor center. To receive an electronic copy, please
email
the program manager for interpretation and education, or complete the
Virtual Bicentennial Junior Ranger booklet
online.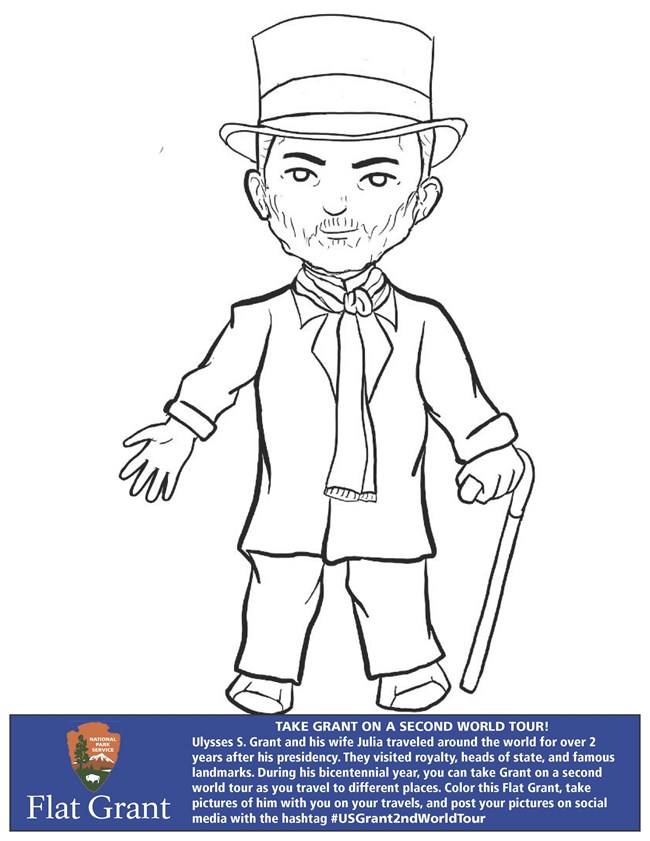 Take Grant on a Second World Tour
Ulysses S. Grant and his wife Julia traveled around the world for over two years after his presidency. They visited royalty, heads of state, and famous landmarks. Pick up a "Flat Grant" at the park's visitor center to color and take him with you on your travels during his Bicentennial year. Or,
print one out!
(200k PDF) Share selfies with Flat Grant on social media with #USGrant2ndWorldTour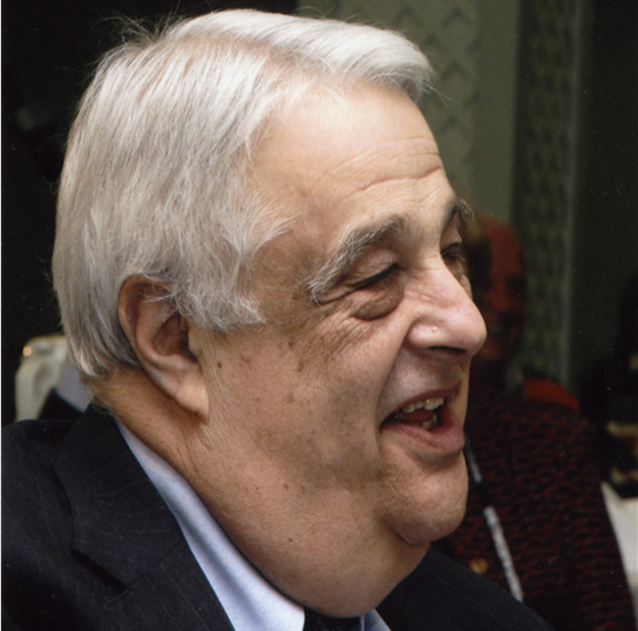 John Y. Simon Day: Annual Grant Lecture
"The Only Thing Constant is Change"
by Pam Sanfilippo
Saturday, October 8, 2022, 10:00 a.m.
This year's lecturer is Pam Sanfilippo, Program Manager for Museum Services and Interpretation at Gateway Arch National Park. She worked at Ulysses S. Grant National Historic Site from 1995 until 2014, serving as Park Ranger, Education Director, and Historian. She is the author of numerous essays, articles, and publications. Pam is writing a book on the life of Grant's wife, Julia, and will provide a preview to some of her research during this presentation.
Several historians and authors have claimed Julia Grant was a shallow individual. For many, her Memoirs reflect that perception—full of flights and fancy, with little insight or introspection. On closer examination, sources reveal a woman who, while fiercely defending the traditional role of women in the domestic sphere revolving around home and family, stepped forward and outside those boundaries from the day she married Ulysses S. Grant. In writing her Memoirs, she provided a glimpse into how others might embrace life's journey, with similar passion and wonderment.
Reservations required. Call 314-842-1867 ext. 230.
Image: John Y. Simon (Simon family),
Visit our keyboard shortcuts docs for details
Duration:

47 minutes, 52 seconds
For the 2022 John Y. Simon Day Annual Lecture, historian Pam Sanfilippo offered a presentation on the life of First Lady Julia Dent Grant. From her childhood experiences in St. Louis at the White Haven estate through here time as a General's wife and First Lady, Julia Dent Grant witnessed the triumphs and tragedies of the Civil War era firsthand. She was also a trailblazer in her own right, becoming the first First Lady to write a personal memoir.
Civil War Weekend – Appomattox
Saturday, April 9 and Sunday, April 10
10:00 am – 4:00 pm
A living history weekend commemorated the 157th annniversary of General Grant's acceptance of General Lee's surrender at Appomattox Court House, the event that has been considered the ending of the Civil War. Included in weekend event were presentations on the surrender, soldier encampments, historic weapons demonstrations, civilian presentations, a demonstration on 19th century photograph, children's activities, and information on researching your Civil War ancestors. Dan Haughey presented a first person, one-act play "Mr. U.S. Grant: A Man & A Patriot!"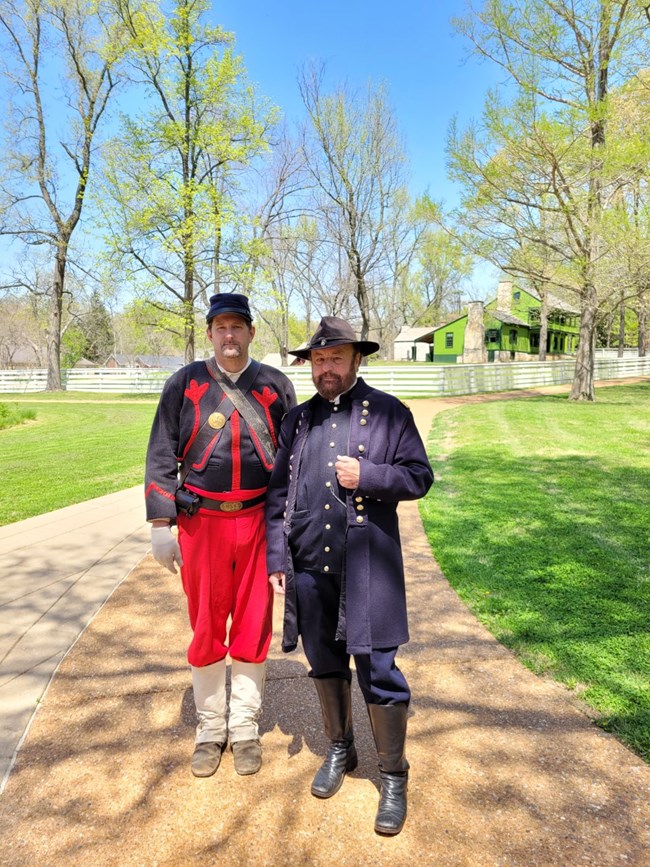 Grant's 200th Birthday
Wednesday, April 27
9:00 am - 12:30 pm
We celebrated the 200th birthday of Ulysses S. Grant with a variety of activities and presentations. Suzanne Corbett, food historian and culinary instructor, provided a program on 19th century cakes and desserts in the dining room of White Haven. Park Ranger Nick Sacco and Ulysses S. Grant Association board member John Samson gave presentations on Grant in the park's theater. General Grant (Stan Prater) meet with visitors on the park grounds and posed for pictures. The programs were presented in partnership with the Ulysses S. Grant Association/Mississippi State University.
Throughout the day individuals decorated cards for residents in Missouri veterans' homes, in honor of Grant's bicentennial. This is an on-going activity and visitors can color a card when they stop by the Visitor Center. That evening, the Independent Silver Band performed on the park's ground for a one-hour concert.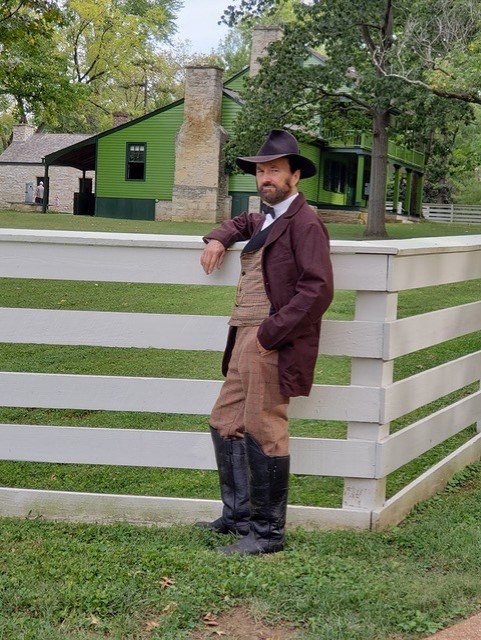 Captain Grant: The Desperate Years: Performance by Curt Fields
Tuesday, May 17 – 7 pm
Well-known Grant performer Curt Fields gave a first-person interpretation of Ulysses S. Grant's difficult years at White Haven from 1854 - 1860.
After his resignation from the Army, he returned to White Haven to be with his family. His plan was to provide for his family as a farmer but was not successful. He tried to find other sources of income. His time as a real estate agent/businessman was brief and not profitable. Even though he was qualified, the Board of St. Louis County Commissioners rejected his application for St. Louis County Engineer. When he did get a job as a clerk in the customs house, after only a few weeks, his benefactor died and so did his job. Grant even resorted to selling firewood in St. Louis.
He had been on a steady financial decline since leaving the Army and was deeply in debt and in desperate straits by 1860 when he was finally able to secure a job from his father in Galena, Illinois, as a store clerk.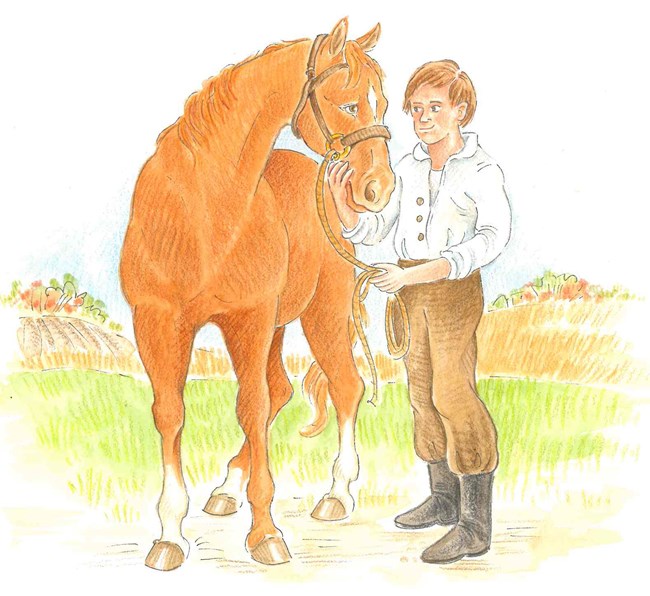 Grant and Horses at White Haven
Saturday, June 25
Throughout Grant's life, horses played an important role. He loved to ride, train, and care for horses from the time he was a young boy. Horses were also vital to him as a soldier and farmer. At this event, visitorsl earned more about horses and Grant's relationship to them throughout his life. Numerous horses from area ranchers and individuals were at the park providing both formal and informal demonstrations. Included were presentations on Grant's horsemanship, saddles, history of racing, and hands-on activities for children.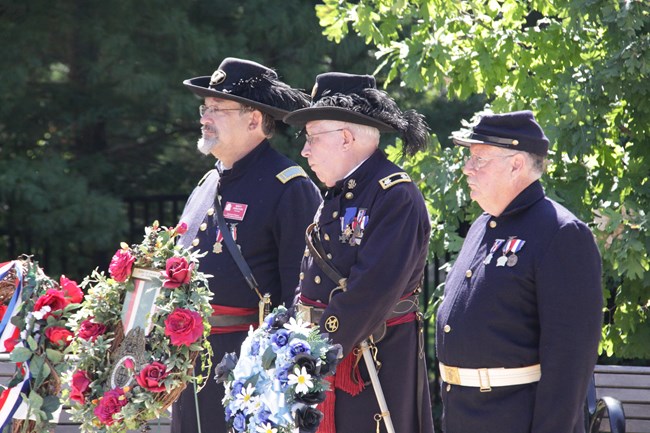 U.S. Grant Death Day Commemoration
Saturday, July 23, 2022
The Sons of Union Veterans Ulysses S. Grant Camp #68, in partnership with Ulysses S. Grant National Historic Site, performed a death commemoration ceremony to mark the 136th anniversary of President Grant's passing. The program included speeches, a wreath laying ceremony, and a 21-gun salute. .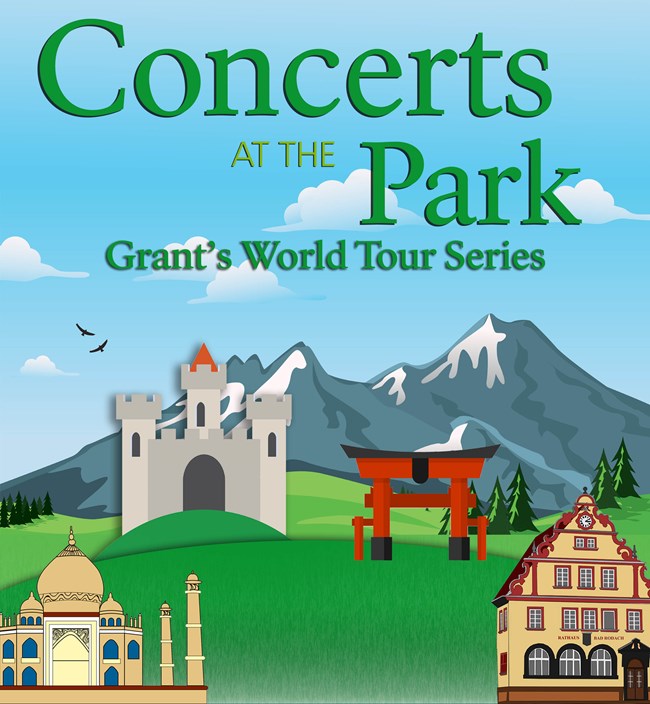 Grant's World Tour Summer Concert Series
June 16 Sangeetha: Indian Classical Music & St. Louis Chinese Traditional Music Ensemble
July 21 Celtica
August 18 St. Louis Klezmer Quartet
September 15 Waterloo German Band
Plan Your Visit
Learn about the park's operating hours, activities, special programs, and more.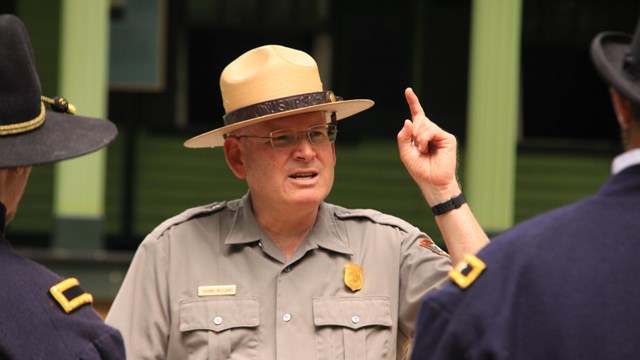 Photos & Multimedia
Watch virtual tours of White Haven, videos about Ulysses S. Grant's life and times, and view a number of image galleries.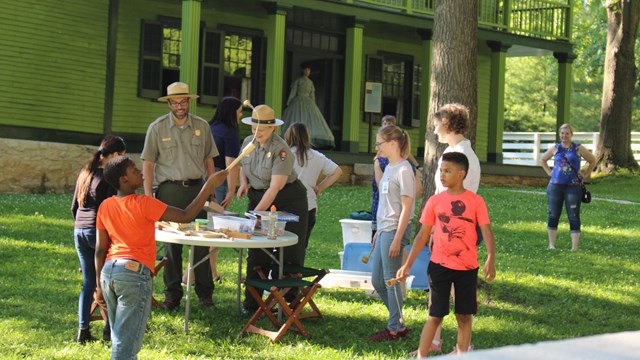 Calendar of Upcoming Events
View the park's calendar to learn more about upcoming events.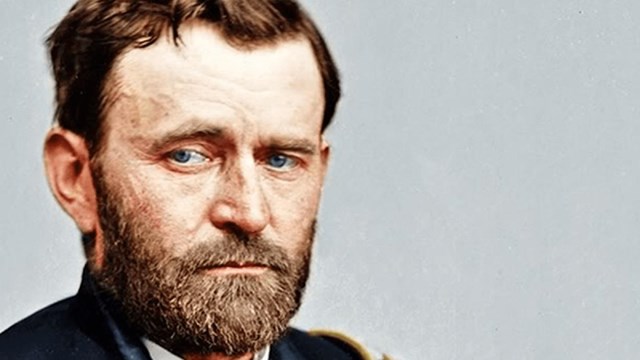 History & Culture
Learn about the people, places, and stories of White Haven's fascinating history.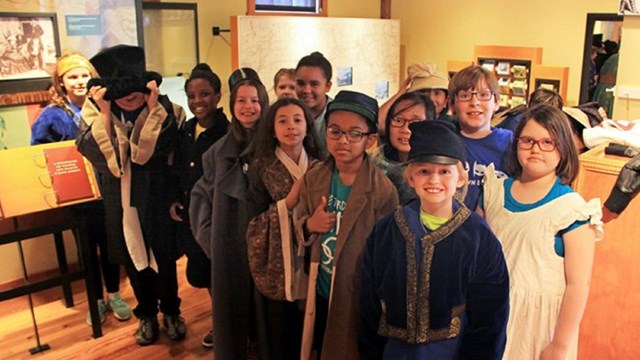 Education
We offer a range of educational opportunities for schools, including field trips, virtual presentations, and curriculum materials.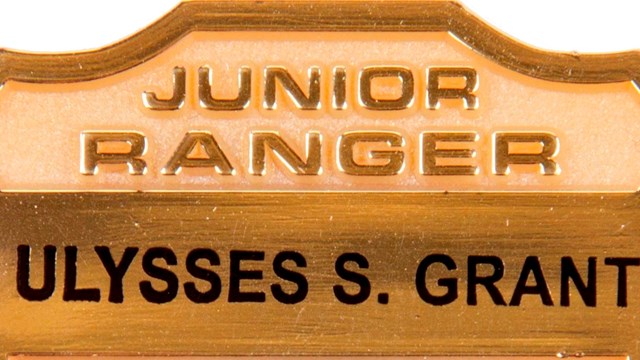 Kids & Youth
Learn about the Junior Ranger Program, work on virtual activities, and check out new children's programming at the park.
Last updated: November 30, 2022