Meet the Social Media Team
Have you ever wondered who's behind the initials in parenthesis after each and every post we share? Meet our social media team and the people who bring Tuzigoot National Monument to you where ever you are, around the world.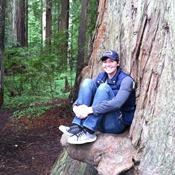 (lvb)
Laura has been involved with environmental and natural history education since 2008. She began her career on Catalina Island working for a camp that taught students to conserve and respect their natural resources. After graduating from the Park Ranger Training Program at Northern Arizona University, Laura started her National Park Service career in May of 2013 here at Montezuma Castle and Tuzigoot National Monuments.
Laura loves insects. If you find a cool insect on the trail, Laura wants to know about it (please just take a picture, Laura doesn't like to disturb them in their natural habitat). She also has a degree in agriculture, so if you want to talk about how farming is one of the most important developments in human history, she'd be up for that too. At home, Laura likes to cook, exercise, garden, hike, and take photographs of insects (did we mention she likes insects?).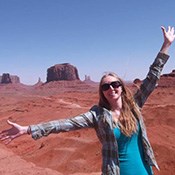 (ki)
Krystina has been working at Montezuma Castle since 2011. She began as a Student Conservation Association intern and became an employee through the Pathways Program for students in 2012. Krystina recently earned her MA in archaeology from Northern Arizona University. Her thesis, "Same Story, Different Pueblo?" focuses on the interpretation of archaeological sites within the National Park Service in the American Southwest. When she isn't working as a park ranger, she enjoys fiber arts and spending time with her bearded dragon Arnold.
Krystina previously interned with the Flagstaff Area National Monuments (Wupatki, Sunset Crater, and Walnut Canyon) and is an avid supporter of the Passport to your National Parks and Junior Ranger program. She has earned badges from at least 34 parks, so far...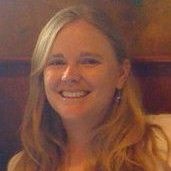 (sh)
Sharlot didn't camp out until after her 18th birthday. Since then she's been hooked on all things outdoors! She has worked for MOCA (Montezuma Castle) and TUZI (Tuzigoot) since 2009, when she returned to her beloved home state of Arizona. Before that she explored the nature and cultures of Madagascar and Oregon. Now she loves to hike with her two dogs and husband, when she's not on the trail or leading the summer Junior Ranger camps at Montezuma Well. She also recently went back to school, deciding that she should get a master's degree to further focus her NPS career in archives and archeology.
Most of all, Sharlot likes finding out new things! So if something amazes you about our parks, let her know by posting it! If you still have an unanswered question after leaving, ask it on Facebook! She wants to stay connected with you.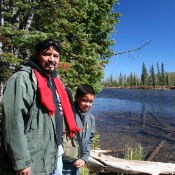 (rp)
Rob is a Midwest native, he grew up in Illinois, but moved to Phoenix, Arizona in 2001. He has lived in our state enjoying the heat for most of that time. Rob loves being outdoors even in the summer heat, although cooler weather during the Fall & Winter seasons allow him to explore more often, he still ventures out into the desert when it's hot. When he isn't in front of a
social
media
app, or behind a camera, you'll find him off-road, camping, or enjoying some treasure hunting far away from the hustle and bustle of the city. Exploring nature.
Rob's background of
social
media
comes from the experience he gained with his Bachelor of Science degree in Marketing, and a Masters of Business Administration. He chose to combine his love of the outdoors, his education and work experience with the National Park Service
social
media
team and he plans to explore more parks and share it with you.
Ranger Matt began his career with the National Park Service through the American Conservation Experience (ACE) in the fall of 2016 based out of St. George, Utah. He spent several months as an AmeriCorps conservation crew member conducting trail maintenance and construction and participated in various conservation projects in National Parks and Forests. In the spring of 2017 Matt started as an ACE EPIC intern with Montezuma Castle and Tuzigoot National Monuments and spent the next six months developing skills in interpretation and visitor services. Matt officially joined the "park side" as a ranger with Montezuma Castle and Tuzigoot in the fall of 2017.
Ranger Matt loves rocks. With a degree in geology from the University of Kansas, he greatly enjoys conversations about rock formations and the unique geology of the southwest. Matt loves the outdoors and spends a lot of time out hiking and camping and is also a Civil War reenactor in his free time.
Last updated: December 5, 2017