Birds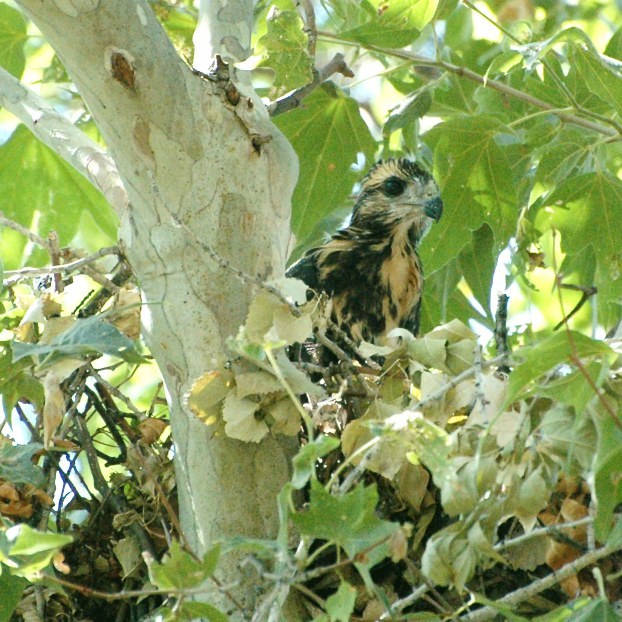 Want to get started birding right away? Click here for the December 2013 Tuzigoot Bird List, courtesy of our Park Biologist and the Sonoran Desert Network! Click here for our Bird Checklist.
We are lucky to have Tavasci Marsh named an important bird area by the Audubon Society. Clearly, all the habitats (the riparian, marsh and upland habitats) in the monument are used by a large number of bird species. Although the number of species observed each month is highest during the breeding season, partly due to a large number of migrating birds, species richness is high and similar during both the breeding and non-breeding seasons. While the number of breeding species is higher in riparian areas, upland areas in the monument do have a substantial number of breeding species and also harbor a large number of post-breeding, migrating, and wintering species and individuals. During the breeding season, Black-throated Sparrow, Bewick's Wren, and Brown-headed Cowbird are among the most common species. Because a variety of habitats are present, even the most predominant species in a given year accounted for no more than 12% of the species observed. The number of breeding species surrounding the monument is high and reflects the topographic and habitat variability that occur here and the presence of substantial amounts of good quality riparian habitats. Approximately 75% of the breeding species are neotropical migrants and, therefore, leave the Verde Valley during the fall or winter following the breeding season. As a result, there is a major change in bird community composition and ecology between breeding and non-breeding seasons. Similar patterns have been shown along the Colorado River in and downstream of the Grand Canyon. In fact, most of the riparian breeding species in the Southwest are neotropical migrants that winter elsewhere, such as Central and South America
For information on birds found at Tuzigoot and the Sonoran Desert Network, who work through the National Park Service to inventory and monitor birds at many southwest parks and monuments, click here.


Last updated: December 18, 2016