Because this is a new park, there are no designated trails or facilities;however, there is plenty to explore.
Hike Near the Big Dig

When visitors access the southern portion of the monument from along North Decatur Boulevard, they will come across long trenches that were created in 1962 as part of the "Big Dig." During this excavation, scientists discovered an abundance of large animal fossils.

As visitors walk along the badlands and through the trenches, they should keep their eyes to the ground. They may just happen upon a fossil. It's important to remember that all park resources - fossils, plants, animals, artifacts and rocks - are to remain as you find them, so that other visitors can experience the same sense of discovery.
---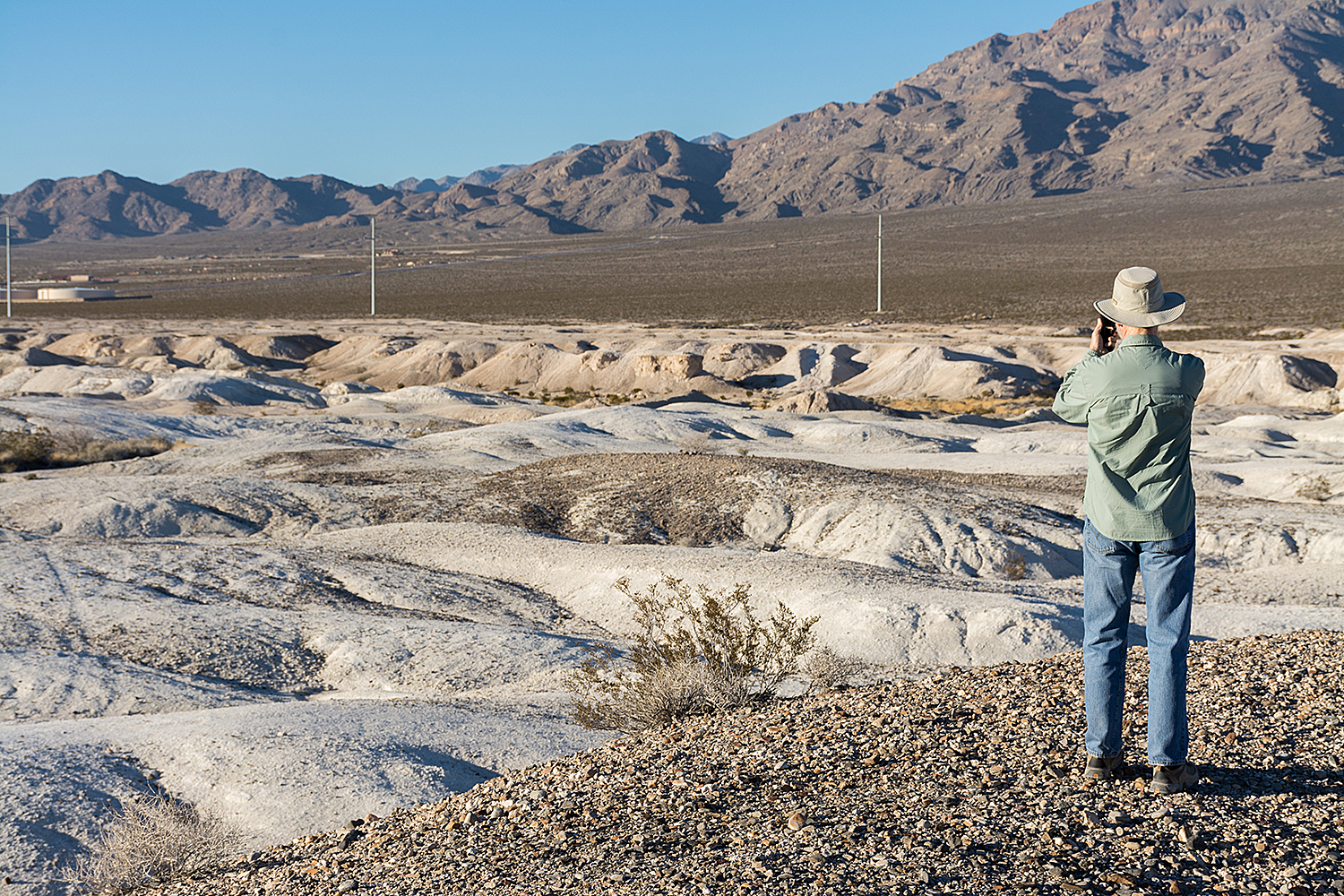 Photography

Photographing Tule Springs Fossil Beds National Monument should be on your bucket list. Here, you can capture images of beautiful desert sunsets, critically endangered flowers and fossils from animals that roamed the area up to 200,000 years ago.
---
Horseback Riding
Horseback riding is authorized within the monument, at this time, but please ride with caution. Fossils can crumble under the weight of a horse's hoof.
---
Please Pack Out What You Pack In
There are no trash receptacles in the park, so please pack out what you pack in. This will help us preserve the park for future generations.
---
Camping
Camping is not permitted within the monument at this time. Camping is available nearby at Red Rock Canyon National Conservation Area, Spring Mountains National Recreation Area and the Desert National Wildlife Refuge.
---
Shooting
Shooting is available near the monument at the Clark County Shooting Complex.