Pets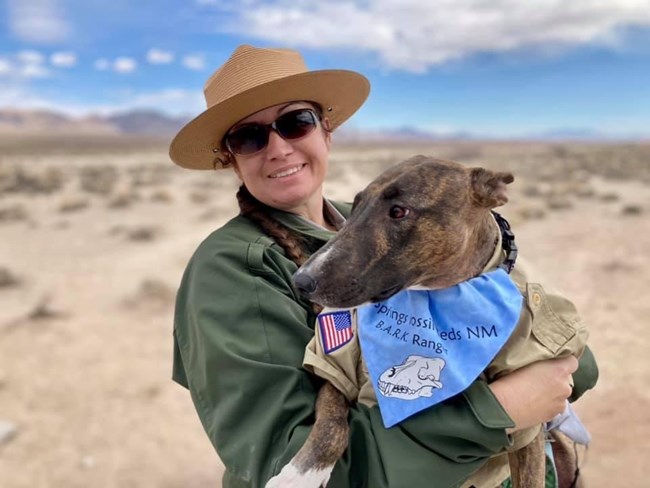 Dogs
Our dogs make great hiking companions on the trails of Tule Springs Fossil Beds National Monument. While at the monument with your canine companion, you must follow the
B.A.R.K. Principles
to keep our pets, wildlife, and other visitors safe and healthy. In the Spring and Fall, Tule Springs Fossil Beds hosts
B.A.R.K. Ranger Hikes
for dogs and their humans.
Follow the B.A.R.K. Principles
You and your pet can have a positive impact on your National Parks:
B: Bag your dog's waste and throw it away! Dog waste can take years to break down and spreads disease, please pick up after your pet.

A: Always wear your leash! Keeping a leash on your pet keeps them safe and close by. Other visitors and their pets may not be dog-friendly.

R: Respect Wildlife! Even the most well-trained dogs can be bitten by venomous snakes or chase other wildlife. Help keep them safe on their leash.

K: Know where you can go! Please remain on the marked trails and stay away from dangerous slopes.
Last updated: March 14, 2023