For Kids
Tule Springs Fossil Beds Junior Ranger Program
Explore, Learn, Protect!
Junior Rangers help to preserve and protect national parks. They learn about nature and history, have fun exploring the parks, and tell their friends, families, and schoolmates about their adventures. Junior Rangers continue to protect the environment at home and at school.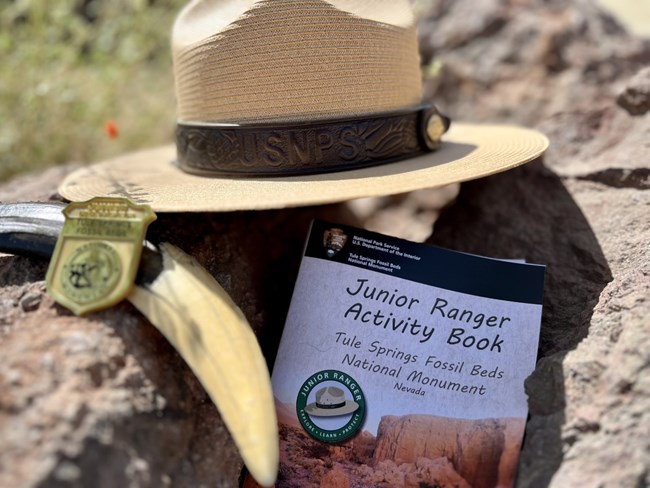 How to become a Tule Springs Fossil Beds Junior Ranger
Our Junior Ranger book is designed for children ages 6-12, with activities that can be completed at the park, at home, or during your travels. Our Junior Ranger program is free of charge. Badges can be presented to Junior Rangers upon completing activities in the book in person, or via mail.

Since we do not have any facilities on site, copies of the Tule Springs Fossil Beds Junior Ranger Book can be found at:
Junior Ranger books may also be mailed to you by requesting through:
Email: tusk_information@nps.gov
Mail:
Tule Springs Fossil Beds NM
601 Nevada Way
Boulder City, NV 89005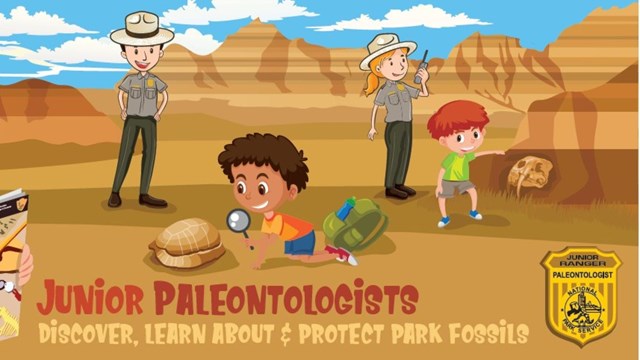 Junior Paleontologist Program
The Junior Paleontologist Program is a part of the National Park Service Junior Ranger Program.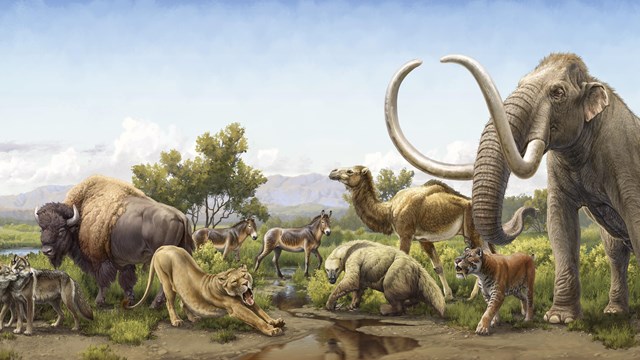 Prehistoric Life of Tule Springs
Over 30 types of large mammals went extinct in North America at the end of the last Ice Age. Learn more about these extinct creatures.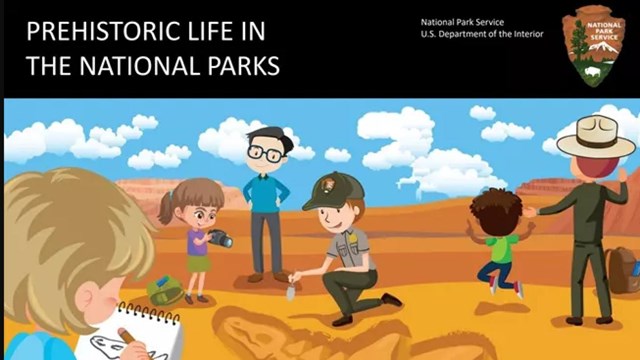 Prehistoric Life Coloring Book
The new Prehistoric Life in the National Parks Coloring Book is for fossil enthusiasts of all ages!
Last updated: June 5, 2023