Visitor Center and Museum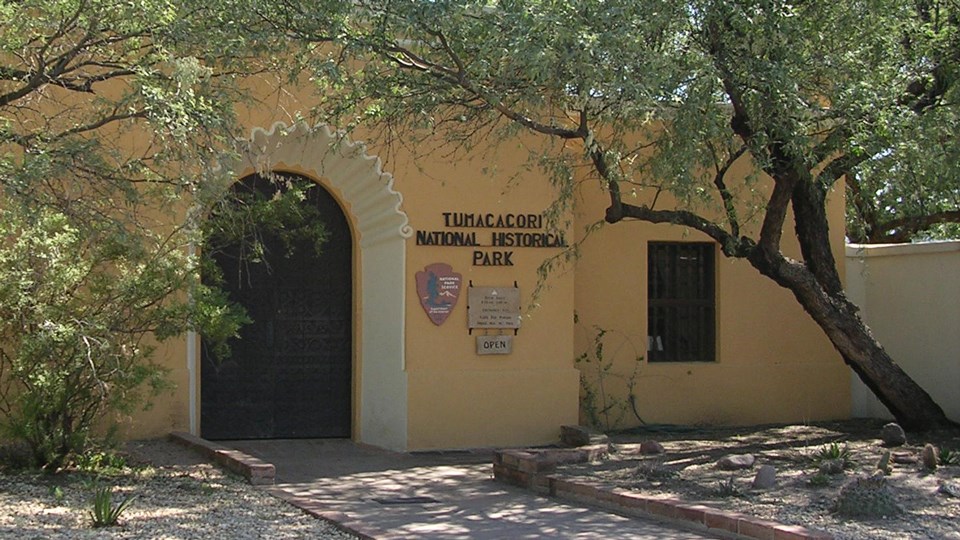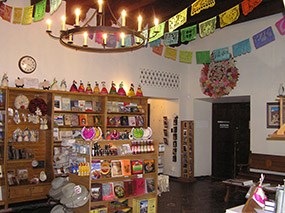 Information and Orientation
Visitors to Tumacácori enter the park through the visitor center. Staffed by National Park Service employees and volunteers, the visitor center and bookstore provide orientation and a wealth of information. Visitor center staff are available to answer questions and to help visitors plan their time in the park and their stay in the area. A fifteen-minute video is available just outside, started at any time by the push of a button.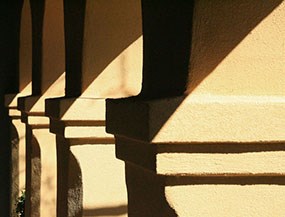 An Exhibit in and of Itself
The visitor center and museum building was designed to be an interpretive experience that embodied the historic style of the mission churches in the area. In 1935, a group of National Park Service employees mounted an expedition to collect architectural information about churches in northern Sonora. Architectural features such as the carved wooden doors, arched portales, and corbels are details brought from this expedition to Mexico.

A veritable alphabet soup (CCC, WPA, CWA, PWA, HABS, etc.) worked to complete the visitor center building in 1937, the museum in 1939, and the courtyard garden shortly after.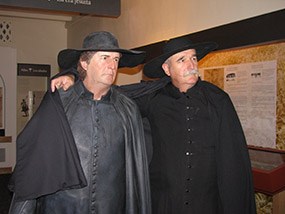 Museum Artifacts and Exhibits
The park's museum contains unique artifacts and images which tell the story of the Santa Cruz Valley, the mission period, and the current age of preservation with the National Park Service. Original wooden statues of saints (santos) which stood in the niches of the church over 100 years ago can be seen today in the museum.
Also in the museum stand lifesized models of mission priests -- so lifelike, they are known to give visitors a bit of a fright!

But perhaps the most valuable figures in the museum stand inside the three original dioramas, made in the 1930s during the New Deal era.
A closer look at the small yet mighty wax figures crafted for the Tumacácori museum during the New Deal era.

Duration:

2 minutes, 59 seconds
Last updated: August 15, 2022