Cultural Demonstrator - Sandra García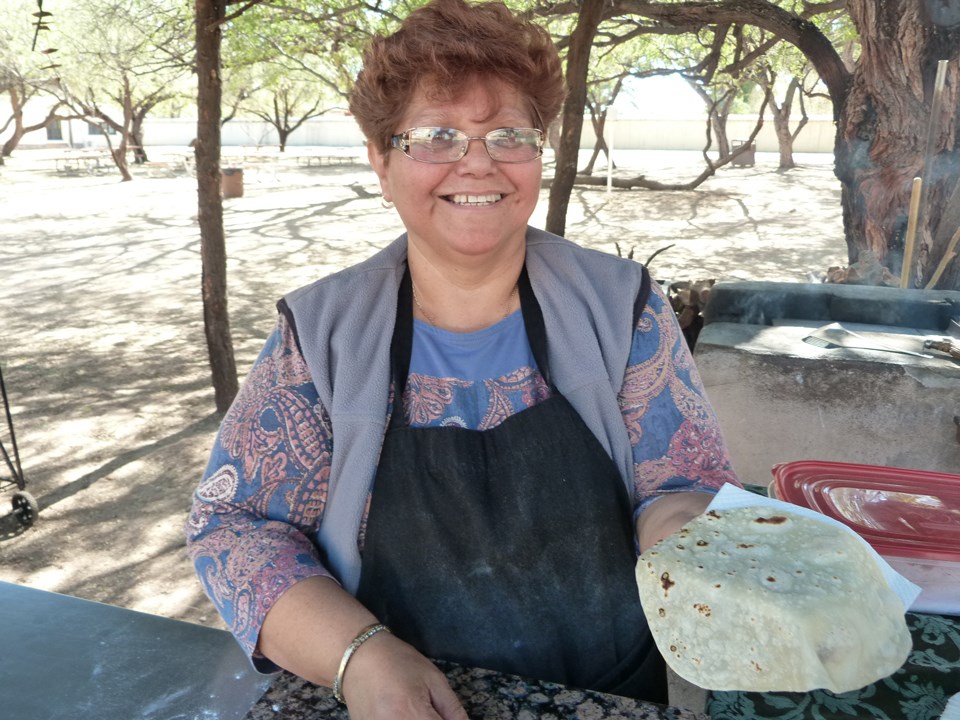 Sandra was born in Nogales, Sonora, Mexico. She moved to Nogales, AZ in 1999. Sandra recalls being drawn to the kitchen to watch her grandmother cook. In particular she liked to watch her grandmother make tortillas. Her grandmother showed her how to make tortillas at a very young age. Sandra enjoys cooking in the kitchen and to embroider, which she also learned from her grandmother. Traditionally in her family, fresh tortillas were eaten with refried beans for dinner. Following her grandmothers teachings, she has taught her own children as well. She enjoys having the opportunity to demonstrate the tradition of tortilla making to others and hopes that this tradition will continue to be passed on. Traditions such as these are an important link to our shared heritage.
Special Recipes
Sandra's Salsa
3 medium tomatoes
5 stemed and seeded serrano peppers
1 tablespoon chopped cilantro
1/8 cup onion
dash salt

Cook the tomatoes and the peppers in a small amount of water for about 10 minutes. With a food processor or a molcajete (stone mortar and pestle) process or mush up the peppers and tomatoes to desired consistency (chunky or fine paste). Dice the cilantro and onion into small pieces and add to the salsa.
Last updated: September 27, 2020