Cultural Demonstrator - Rhonda Ray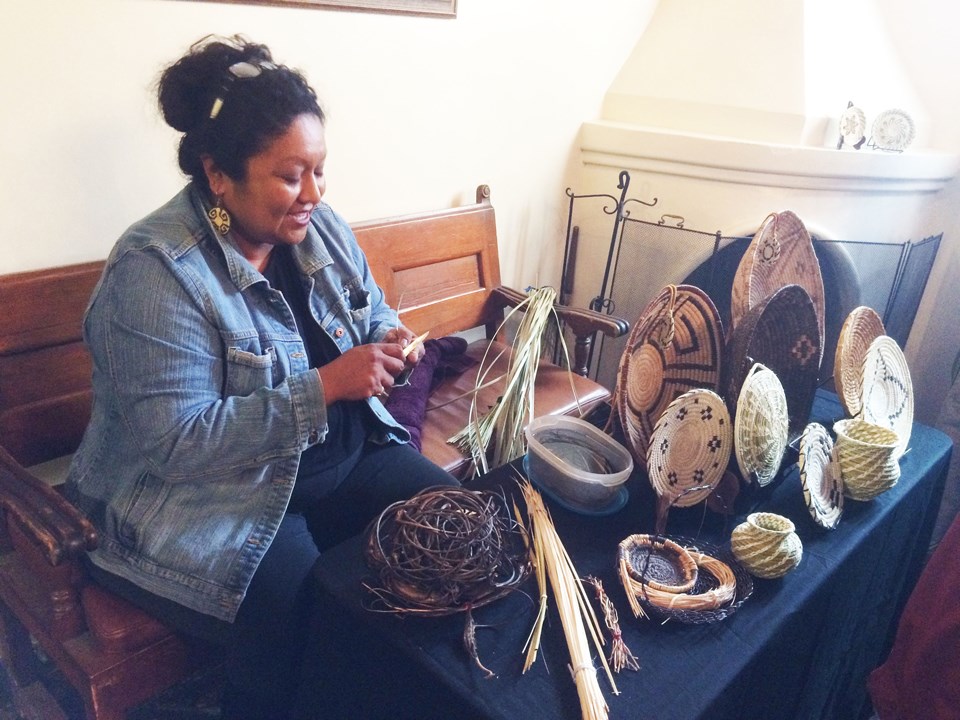 Baskets have been a lightweight storage and serving implement for the O'odham for countless generations. Often intricately decorated, they hold ceremonial significance and are an essential element of cultural traditions such as the Basket Dance.

The most common O'odham basketry technique is coiling. It starts with a foundation coil made from a bundle of fine strands of beargrass. White or green yucca is used to stitch the coils together. Black devil's claw and red yucca root are used to create bold designs.

Rhonda Wilson first learned basket weaving from her great-grandmother. She collects her own materials, which can be difficult and sometimes exciting when it includes the occasional encounter with a rattlesnake! Continuing the use of traditional materials and techniques and passing these skills on to her children is very important to Rhonda.
Last updated: September 27, 2020