Cultural Demonstrator - Norton Johnson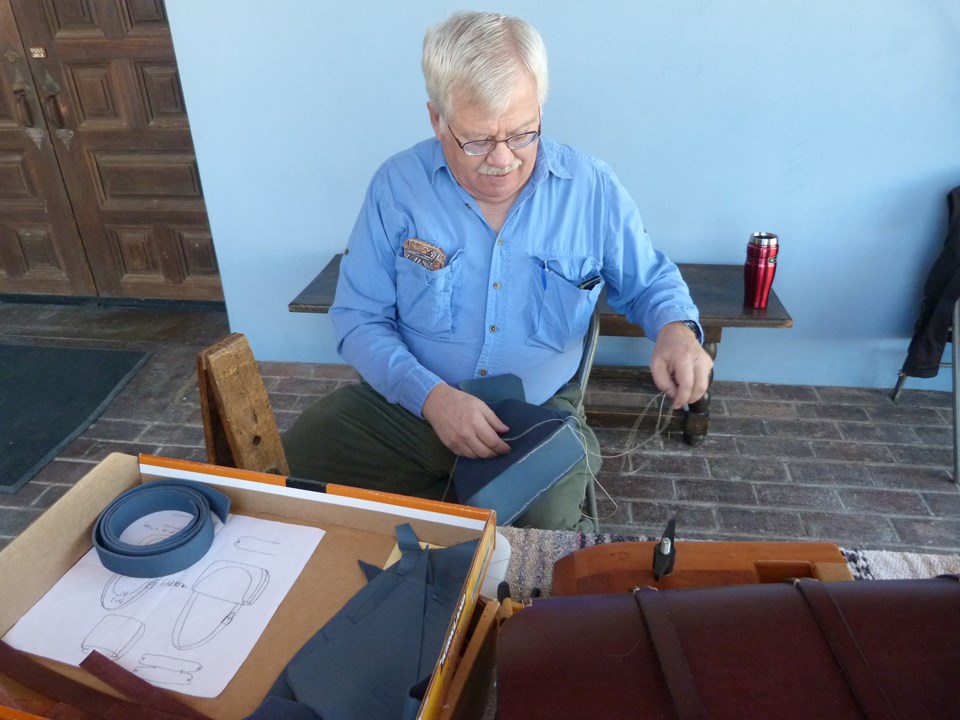 In the early 2000's, Norton learned leather skills in a living history village from a master leather craftsman who had practiced in Williamsburg, Virginia. Each item is handcrafted using the same tools, techniques, and materials employed by guild craftsmen from hundreds of years ago. Every item created is patterned after an item in a museum, historic reference materials, or personal collections, and is faithful to the original in every way.
Hand Sewing
Double-needle sewing, often called saddle stitching, is much stronger than the common whip-stitch or sewing machine lock-stitches. Hand sewn leather was sewn with linen cords, made up of several threads. The cords are waxed with beeswax to ease the sewing process and seal the hole from dirt and water.

Only the highest quality American vegetable tanned leather, Irish linen threads, and solid brass or other authentic metal fasteners are used.
Last updated: September 27, 2020