Cultural Demonstrator - Louis Valenzuela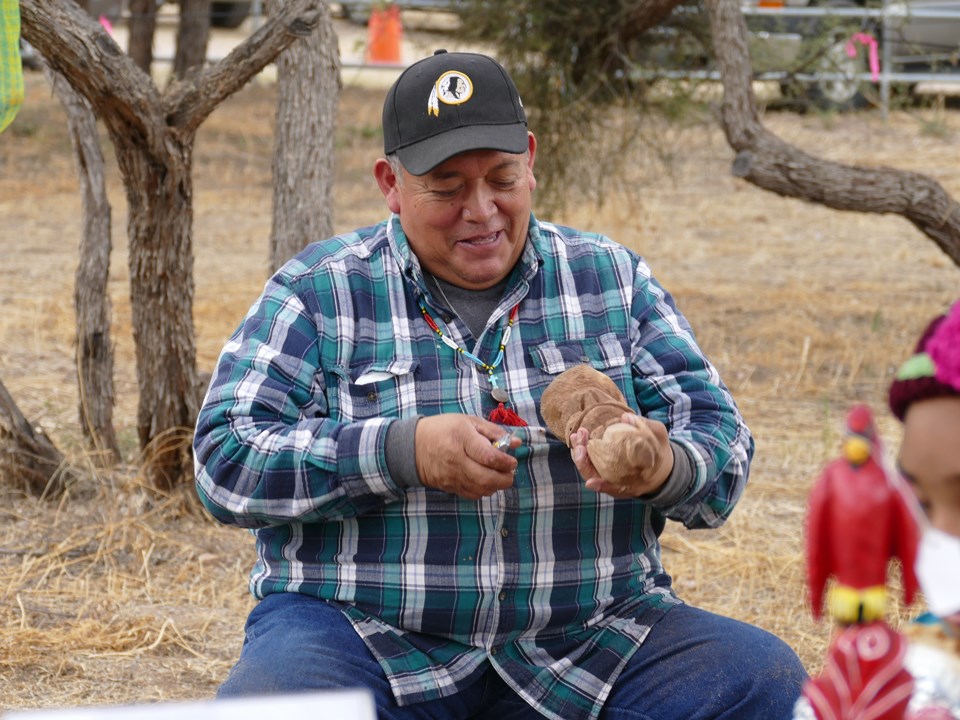 The indigenous people known as the Pascua Yaqui historically lived in the Rio Yaqui Valley, in what is today the state of Sonora, Mexico. The Yaqui are also refered to as Yoeme in their native language, meaning "The People." Yaqui culture persists in their religious ceremonies. The Yaqui use traditional themes and carved masks, including that of the pascola, deer dancer, and matachines, during annual ceremonies. The carvings and symbols all have sacred meanings.

Louis Valenzuela has been sharing his culture through his carvings, sculptures, and paintings for over 30 years. Over time, carving has become a part of who he is and the role he plays in educating others about his culture. There are only one or two Yoeme carvers in the United States. Louis hopes to teach, mentor, and inspire Yaqui youth to continue these traditions and keep their culture alive.
Last updated: September 27, 2020