Cultural Demonstrator - Lola Thomas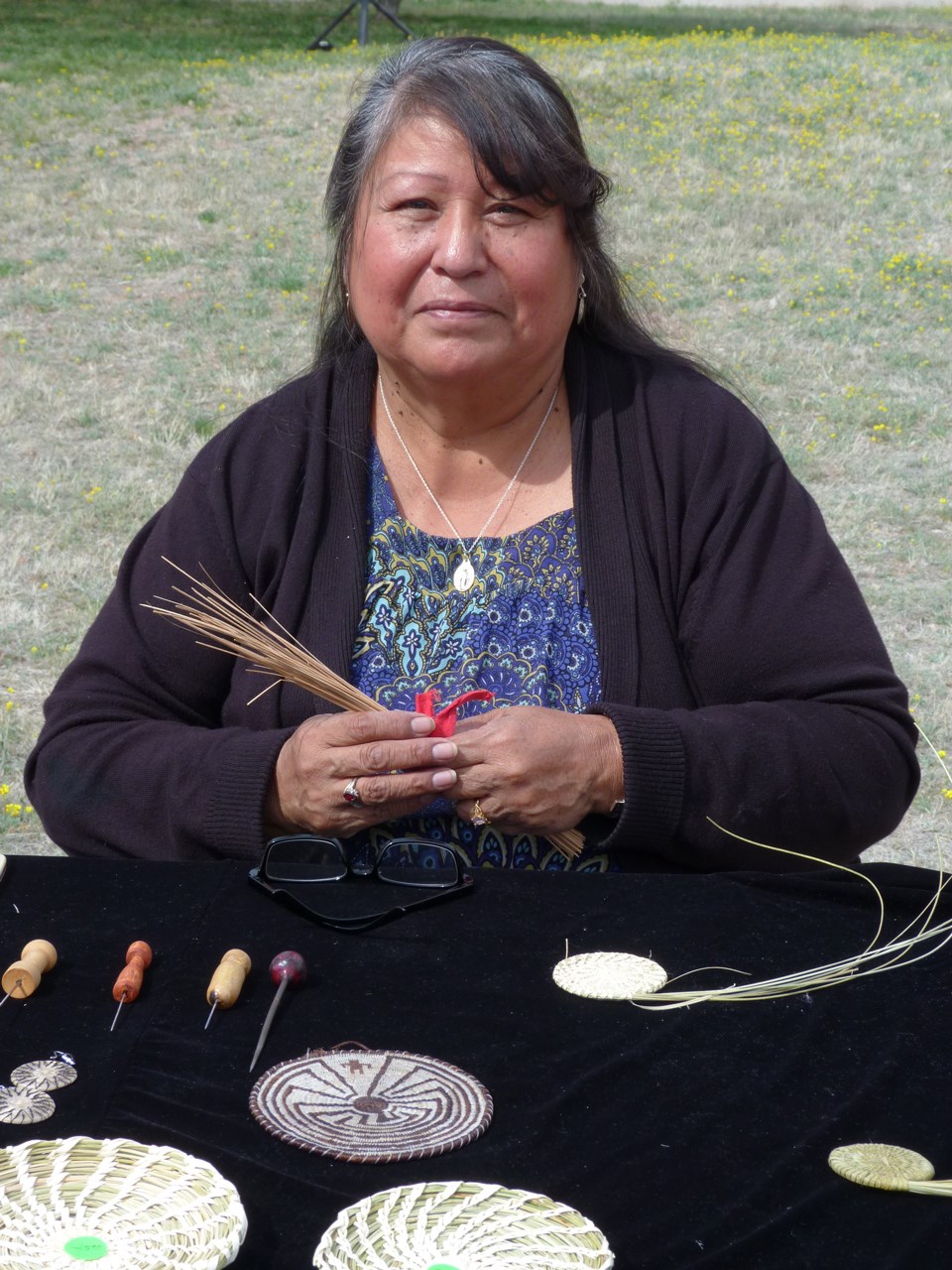 Of all crafts, the O'odham are best known for their skill as basket weavers.

Traditional basket weaving materials include yucca, willow, bear grass, cattail, and devil's claw. Basket weaving materials have evolved over time. Willow has become hard to find. Horses, introduced into the region by Spanish settlers, now provide tail hair for very fine, miniature baskets.

Lola Thomas learned how to make baskets from her grandmother. She collects her own materials, a process she learned as a young child accompanying her grandmother to harvest willow branches and cattail along riparian areas and wetlands. Lola uses the traditional materials and techniques that were passed on to her. She, in turn, has passed them on to her children.
Last updated: September 27, 2020