Cultural Demonstrator - John Reno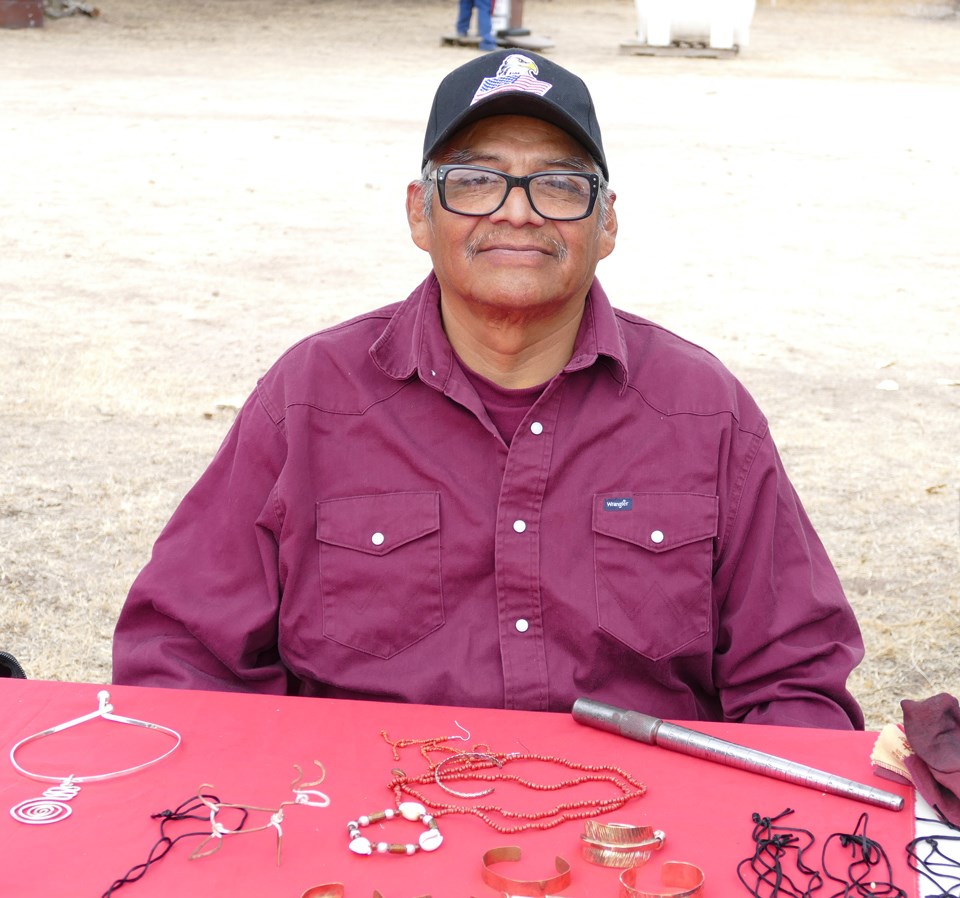 John was born in Gila Bend, AZ and grew up in the Tohono O'odham Nation. He is full-blooded O'odham and fluent in the language. He served as a legislative council member of the Tohono O'odham Nation for 16 years.

In the 1970s, John found a wire basket in a wash and decided to learn the craft. It took him six months to master. Wire baskets are traditional to the Tohono O'odham. Three wire baskets made by John are at the Smithsonian Institution: a wire platter, a basket with handle, and a basket with lid.

He also crafts other objects such as jewelry out of silver, copper, and brass. When you see a piece of art signed "Johnny Thunder Eagle Star", you can now say you have met the artist who created it.
Last updated: September 27, 2020