Cultural Demonstrator - Draven Wilson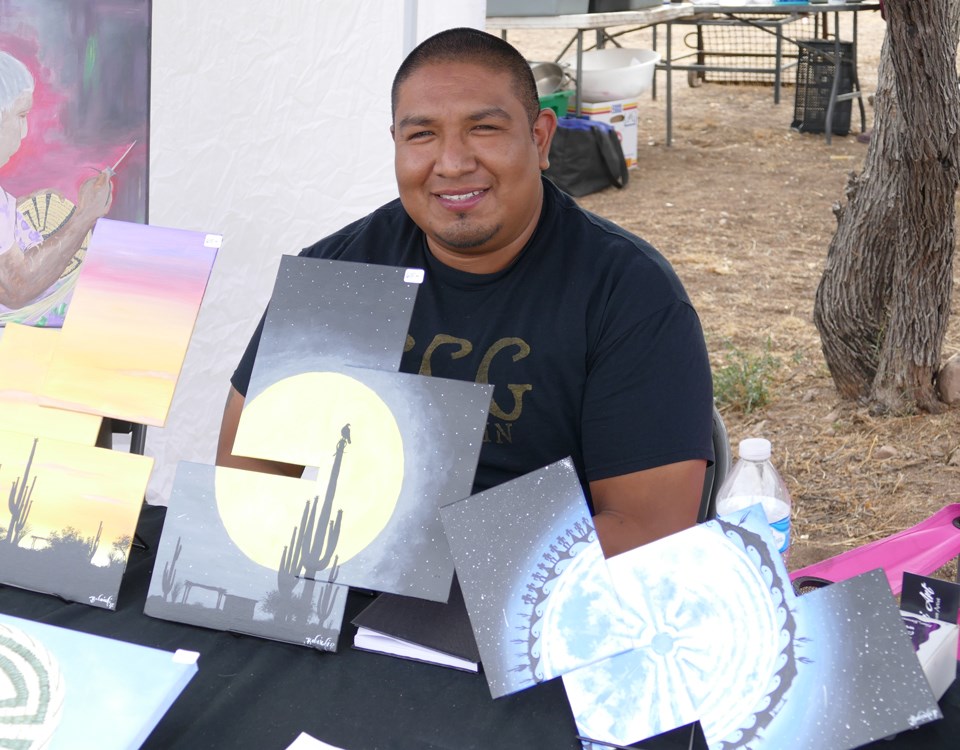 Visual art has always been a part of O'odham culture. Their ancestors, the Hohokam, left behind ancient illustrations in stone called petroglyphs and pictographs. Only ancient artists know the true meaning behind their inspiration to create these illustrations, but their motivations may have been similar to those of their modern descendents.

Art is an expression of our thoughts, emotions, intuitions, and desires, but it is even more personal than that: it's about sharing the way we experience the world. Self expression though visual art provokes new ways of seeing things.

A self taught acrylic artist, Draven paints scenes of his native O'odham people and the landscapes of the Sonoran Desert in which they live. Through his art, he hopes to connect people to his heritage.

The gift of artistry runs in his family, the Babaichi, for whom his work is named.
Last updated: September 27, 2020