Golondrina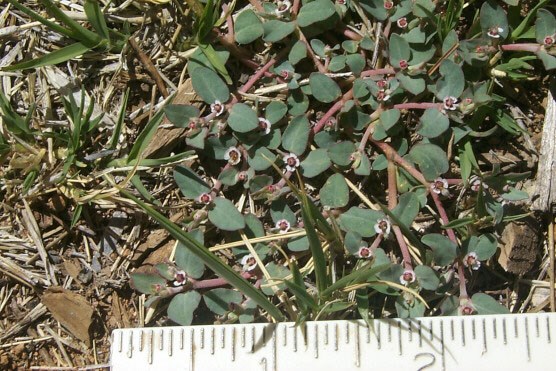 Golondrina - Sandspurge - (Euphorbaceae)
---
Warning: the remedies and preparations listed below come from oral traditions and are not clinically proven. Do not attempt self diagnosis or self treatment with any of these uses without first consulting your doctor.
---
Parts used: Stems and Leaves
Golondrina is used to treat vaginal infections. It is also a good healer when applied externally to bites and infections. It is good to help sties. It can be drank freely even by children, and also is used as a tea, strained, and added to the bath water. It heals sores that are slow to heal. It is good for fungi and warts. It is also good for helping the body to expel gas.
Preparation for treating vaginal infections: Make a strong tea and use a tampon soaked lightly in the tea. Insert and leave for four hours. Then change the tampon. Continue this process until the infections in gone. Make fresh tea after several hours. Some friends of the author have tried this and had good success. The infection was gone in three days.
Preparation for treatment or bites and infections: Make a strong tea. Wash the bite or infection and put a poultice soaked in the tea over the affected area.
This plant has been tested at Brigham Young University Chemistry department and has shown activity against cervical cancer, staphylococcus aureus, and candida yeast. Testing is continuing.

---
To return to Gloria's page click (
here
).
---
Last updated: February 24, 2015