History & Culture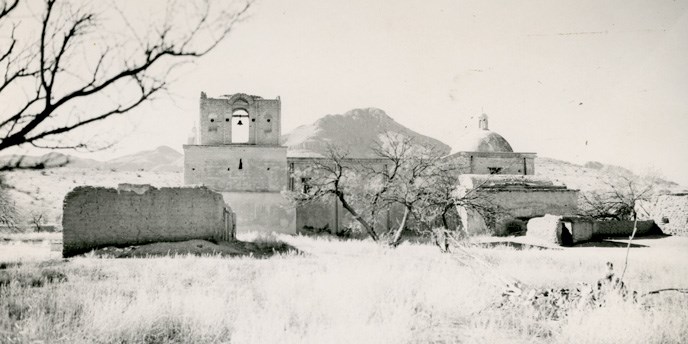 The Story in Brief
The tale of Tumacácori spans many centuries and weaves a tangled web of cultures across continents. Read Tumacácori in Summary for the short version, check out the Timeline of events, or check out the self-guided mission tour offered in English and Spanish.
A Cultural Crossroad
Start poking around in the stories surrounding Tumacácori and there's no telling where you may end up. Tales of woe, tales of joy, tales of labor and leisure. All were lived by real people in this real place. Some are still being uncovered by intrepid detectives of history.
Curious? Dive down into the rabbit hole and see where it takes you!
People
Jesuit missionaries
Franciscan missionaries
Native people
Women of the Pimería Alta
Settlers
Soldiers
Political leaders
Places
Arizona (Planchas de Plata)
Missions
Pimería Alta
Presidios
Ranches
Settlers
Historic Research and Preservation
Mission records, many of which are translated and catalogued in a searchable database called Mission 2000, provide researchers and curious citizens with original source materials used to piece together the life and times of Tumacácori in the past. Many of the biographies in the links above are reconstructions from the MIssion 2000 records.
Similarly, crews of preservation professionals learn details about mission life from the adobe structures left behind. Adobe buildings require constant care and maintenance and Tumacácori's preservation crew works year-round to keep the historic integrity of the church and other mission features protected. In fact, the art of mud and plaster itself is a skill set in need of preservation. Learn how the park's Preservation crew works to keep Tumacácori safe.


Last updated: September 30, 2015