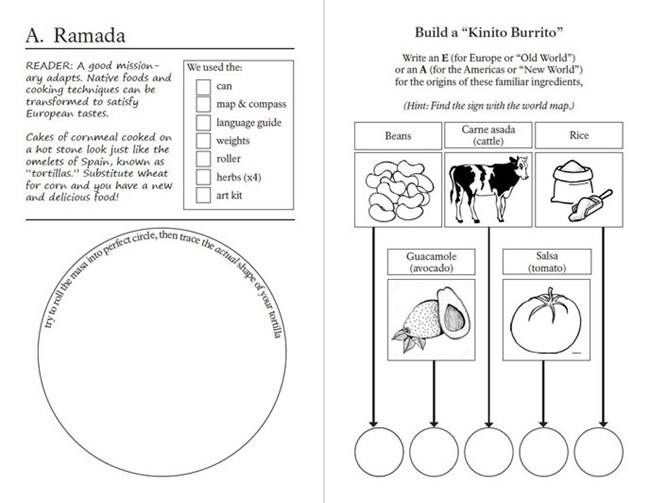 So You're Thinking About Being a Chaperone...
You will be leading a group of eager investigators on a quest for skill badges! This position holds a great deal of power -- to help or hinder, to clarify or confuse, to succeed or flail about miserably.

Here are some tips for successeful chaperoning:
Tip #1: Assign (or remind the team about) jobs.
At each station, you may want a different person to:
- read aloud
- hold the haversack
- use the required tool
- write in the expedition journal
- input the code
- stamp the book
Tip #2: Keep everyone together.
No one goes ahead of you.
Tip #3: Maintain group focus on the challenge.
If kids become disengaged, they may start to exhibit troublesome behavior (like climbing on the ruins). Bring students back to the challenge at hand by enlisting their help. (See Tip #1 about jobs!)
Tip #4: Give students direction without giving away solutions.
The best way to keep students engaged is to keep the challenges active. If they wait for you to solve it or give them step-by-step instructions, it's easy to tune out. You may point them in a direction, perhaps literally, or give small clues but as much as possible, keep the solutions as something they discover themselves.
Tip #5) Don't rush
The students will want to race through the puzzles as fast as possible. That's normal. But make sure they actually get to read all of the content in the booklet, as well as do the non-codebreaking activities. The intent is that they learn about the lives of missionaries and mission residents, afterall!

You'll receive a full chaperone's guide upon arrival. You see what the students see, plus photographic clues, chaperone hints and solutions in red.