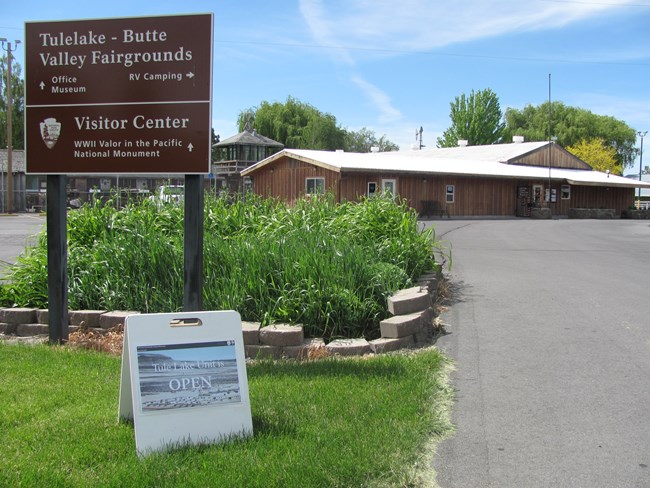 Visit the Visitor Center
The Visitor Center is staffed Memorial Day weekend - Labor Day from 8:30 am - 5:00 pm.
From Labor Day - Memorial Day the temporary visitor center is not staffed, but you can pick up brochures and maps when the fairgrounds museum is open.
The Visitor Center is located at the Tulelake Fairgrounds Museum, at 800 Main Street, Tulelake, CA.