Things To Do
Tule Lake National Monument
In the surrounding area there are many historic locations, natural beauties, trails, and public programs. Whether you are making a full day trip, or just have an hour or less to spend in the park, here are some great activities to try!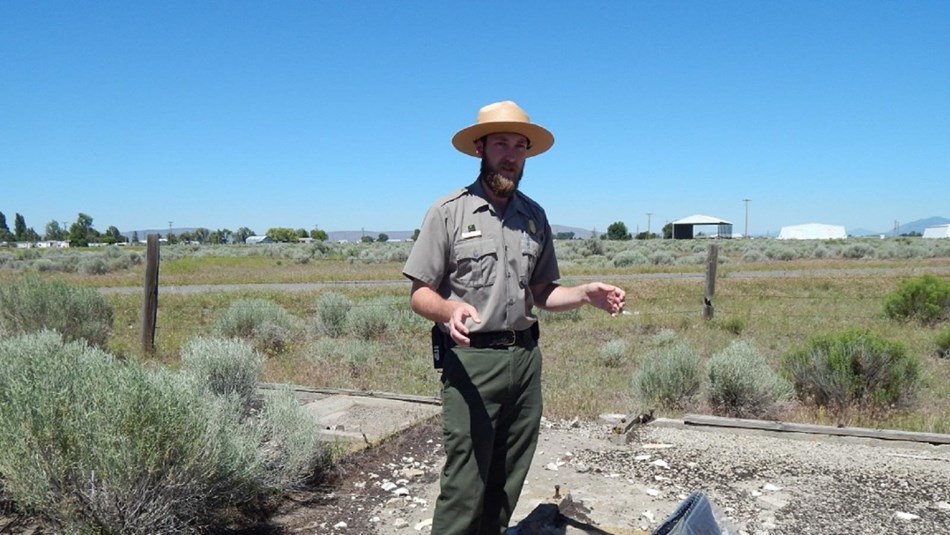 Guided Tours
The monument offers ranger-guided tours, virtual tours, and an audio tour of the Tulelake Museum.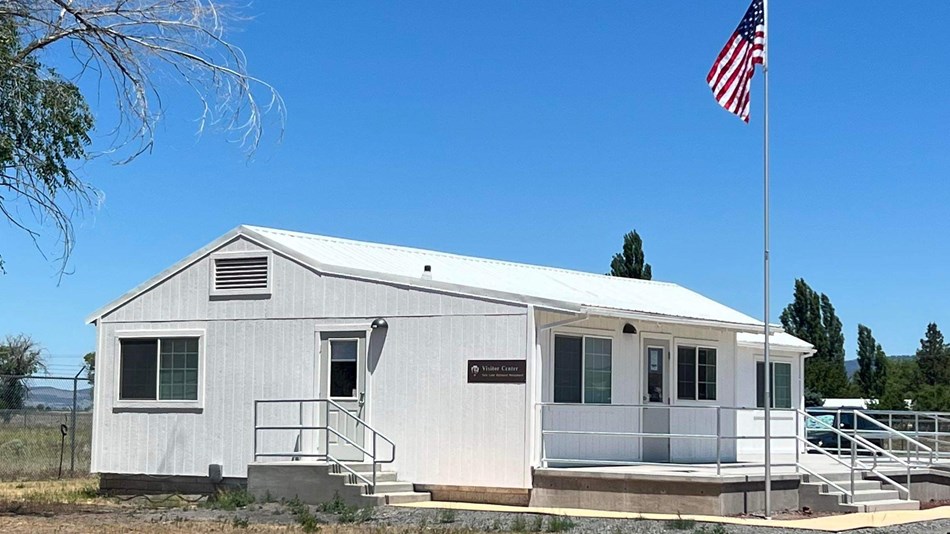 Visitor Center
The visitor center is located 8 miles south of Tulelake CA along Hwy 139. We are the only driveway off the hwy between County Rd 113 & 176.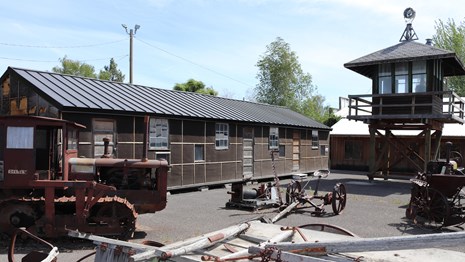 Tulelake-Butte Valley Fairgrounds Museum
The Tulelake-Butte Valley Fairgrounds Museum of local history displays a variety of exhibits.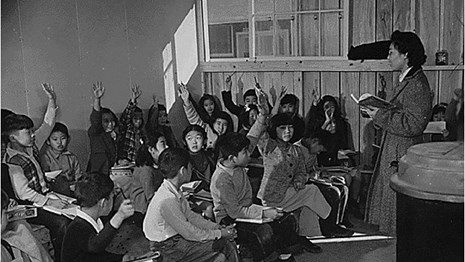 Plan Your Field Trip
Learn how you can bring your class to the Tule Lake National Monument and how to borrow our education kits to use before your visit.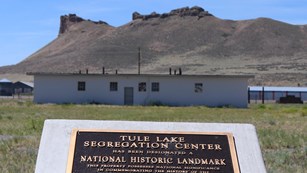 Jail at the Tule Lake Segregation Center
The Tule Lake Segregation Center was a maximum security facility with its own jail. Today, it is one of the few buildings that remain.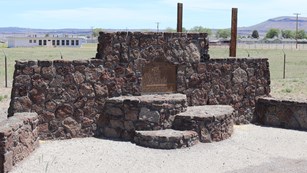 Tule Lake Historical Landmark Plaque
California Historical Landmark 850-2: Tule Lake Relocation Center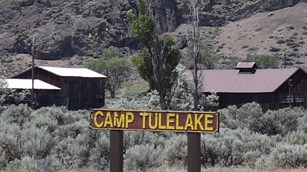 Camp Tulelake
The camp was first built by the Civilian Conservation Corps in 1935. During WWII, it held Japanese Americans, then German and Italian POWs.
Last updated: October 4, 2022