Trip Ideas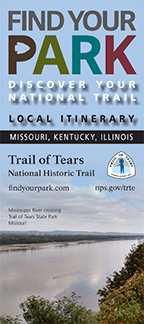 Make it Easy! Check out these Trip Ideas:
Driving tours
(without stops) are available for Chattanooga, Tennessee, and neighboring Hamilton County
One Day Itineraries
Two Day Itineraries
The soldiers came and took us from our home. They first surrounded our house and took the mare while we were at work in the fields…and [they] did not permit us to take anything with us, not even a second change of clothes.
—Ooloo-Cha, widow of Sweet Water
---
Last updated: June 15, 2020