Trail Brochures
WALK IN THEIR FOOTSTEPS
The Trail of Tears National Historic Trail Official Map and Guide interprets the Trail of Tears events of 1838-1839, when the Cherokee Nation and four other southeastern tribes were removed from their homelands to Indian Territory (Oklahoma). Indian removal was an American act of opportunistic oppression and avarice. It is the story of tragedy and loss, but also of survival and remembering the past.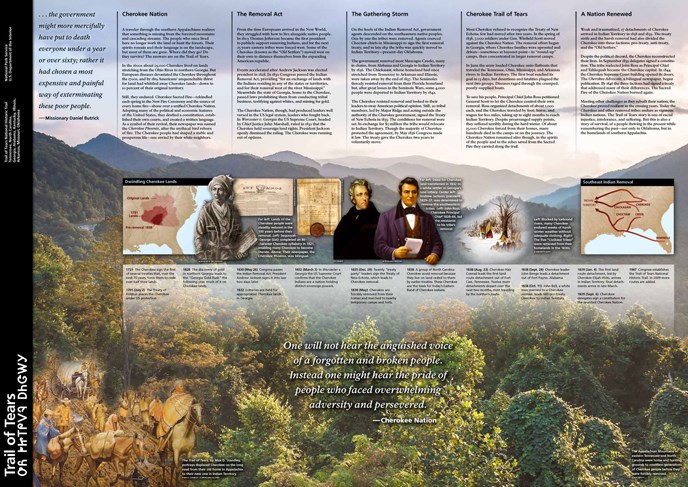 National Association of Interpretation first place 2013 winner for site publication:
The Official Map and Guide for the Trail of Tears National Historic Trail is available to download and print. Enjoy learning more about this national historic trail!
Front side (interpretive history and timeline) 2.38 MG pdf
Map side 2.01 MG pdf
There is also a high resolution Trail of Tears map under View Park Map under Park Tools on the left-hand navigation.
How to print the brochure using the "tile" option in your printer properties:
Choose File>Print.
In the Print window, look for "Page Handling."
In the drop down menu under "Page Handling," choose "Tile All Pages."
Choose "OK."
Download the text only trail brochure in large print. The brochure is formatted for ADA standards when printed at 11" x 17". To receive a printed copy email us.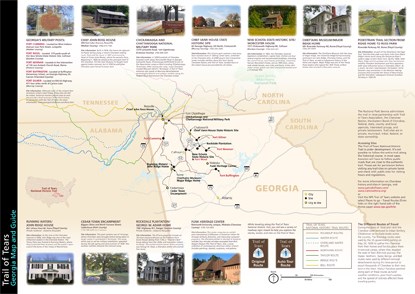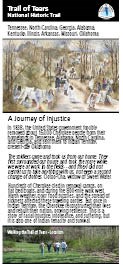 RACK CARD
Download the Trail of Tears National Historic Trail rack card (PDF, 574 KB) for a general overview to start your journey on the trail.


Last updated: February 25, 2019