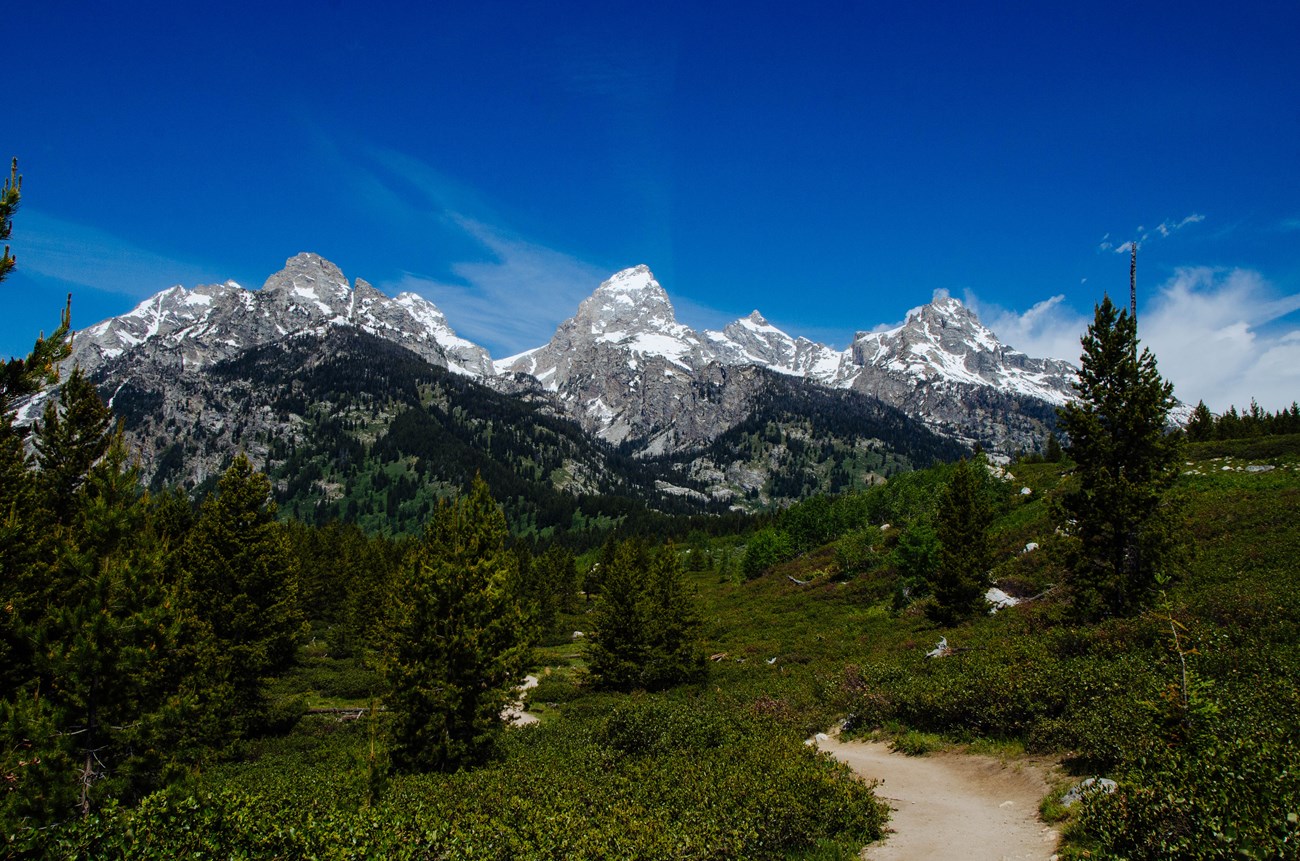 Several easy-moderate trails leave from the Taggart Lake Trailhead. To access trails, drive down the Teton Park Road and turn at the Taggart Lake Trailhead. The Taggart Lake Trailhead is a popular spot and often fills in summer. Arrive early to guarantee a parking spot. If parking along the road, follow all parking signs and pull fully off the main road.
Always be prepared when hiking in Grand Teton. Carry water for every member of your group, be alert to your surroundings, and understand your limitations on distance and elevation gain. Wildlife—such as
bears
—is commonly active in the area. Never approach a wild animal. To check current trail conditions and bear activity, stop at a
visitor center
to talk with a ranger.