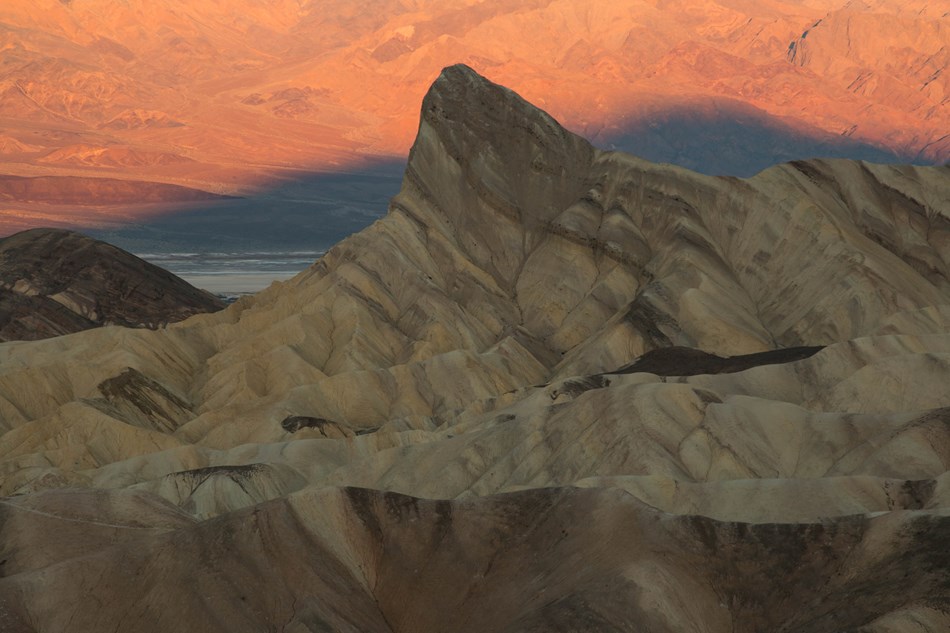 First visit to Death Valley? Only have a few hours? Starting your visit at the Furnace Creek Visitor Center, there are a few do-not-miss sights before you start your drive out of the park.
How to get there: From the Furnace Creek Visitor Center, travel south on Highway 190, for about one mile, before the turn for Badwater Road. Visting the "must sees" on Badwater Road, with short stops, will take 1 - 1.5 hours before you return to Highway 190.

Restrooms: Golden Canyon parking area, Artists Palette, and Badwater Basin parking area.

Food/Water: No food or water available. Bring plenty of water and drink it often.

Pets: Pets are only permitted in developed areas and along roads. If you wish to do any exploring at these stops, you will NOT be able to bring your pet. Do NOT leave your pet in your car.

Summer Safety: Hiking is NOT recommended this time of year. It is recommended to spend only 15 minutes, depending on the temperature and the person, outside of your vehicle or airconditioning.