Thing to Do
Check Out Devils Golf Course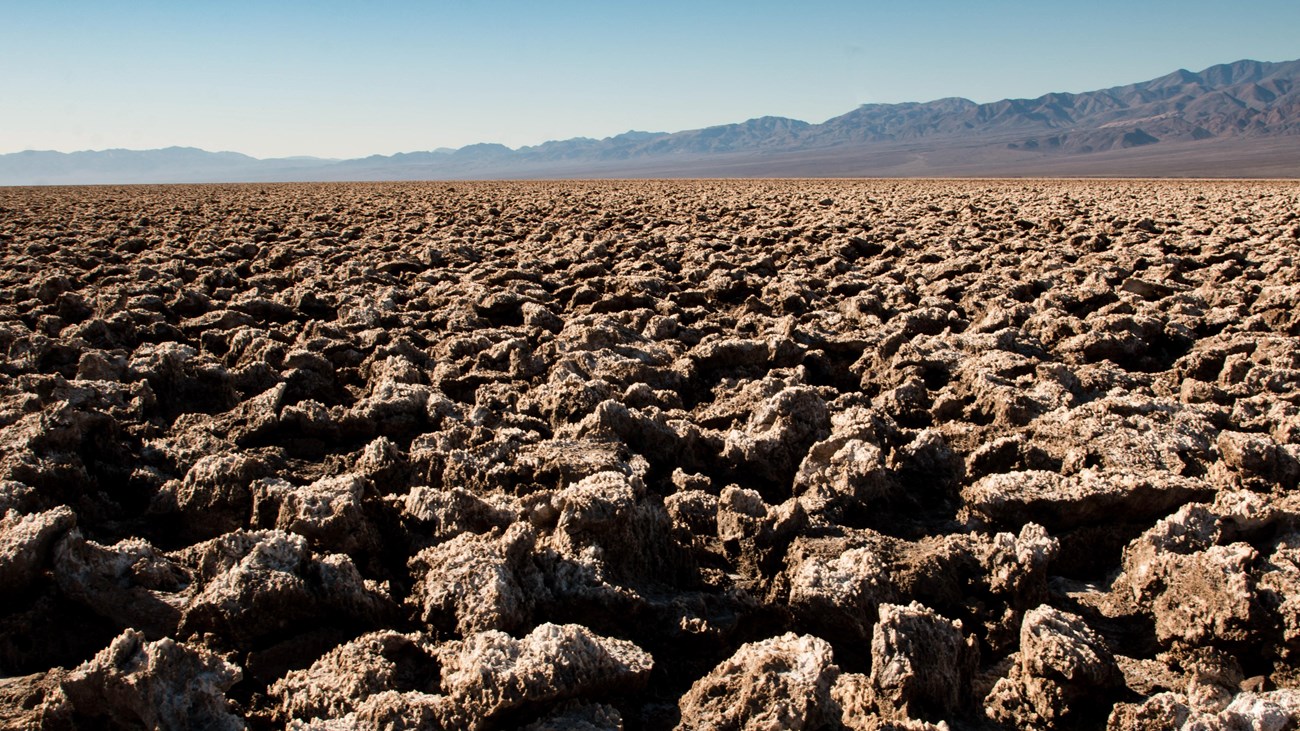 An immense area of rock salt eroded by wind and rain into jagged spires. So incredibly serrated that "only the devil could play golf on such rough links." Listen carefully and you'll hear sounds like tiny pops and pings -- the sound is literally billions of tiny salt crystals bursting apart as they expand and contract in the heat.
The Devils Golf Course is best viewed from the parking area. The sharp salt formations can be dangerous to try to walk around on and are also fragile and can be easily damaged.

Please note that despite the name, this is not a place to practice your golfing skills -- leaving golf balls out in Wilderness areas is littering. 
You may take your pet along roads, to campgrounds, picnic areas, and other developed areas of the park, but they must be restrained or kept on a leash no longer than 6 feet at all times.

Pets are not allowed inside most buildings or on trails, but you also can not leave them in your car while you are away as they can quickly become deadly hot. Most pet owners find that both their pets and themselves are happier if the pets are left at home or in a kennel.
Access included with park entry fee and acceptable national park passes. Please display your pass in your vehicle's windshield.
Season
Winter, Spring, Fall
Plan to visit in the cooler late fall, winter, and early spring months.

From mid-May to mid-September, this area can be extremely hot with temperatures reaching 120 F or higher.
With a large horizon, this place can be an excellent sunrise, sunset, night sky viewing, and daytime activity.

Please note that this is not a camping location.
Accessibility Information
The salt formations can be seen from the car; the dirt road and parking area is made from compacted gravel suitable for most vehicles.
Last updated: December 20, 2020