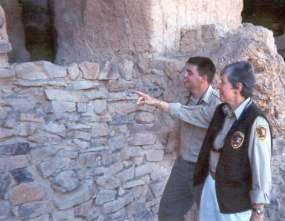 Public support is a critical component in the management of National Park Service lands. No other federal agency relies as heavily on the generosity of its visitors, and we thank you for your past support and look forward to future partnerships.
Volunteer Opportunities
The staff at Tonto National Monument would like to invite you to volunteer your time and skills to help us. In exchange, you will learn new skills, acquire new knowledge, meet new people, and make new friends. Whether for a day or for a few months, join us in preserving the monument for future generations.