Places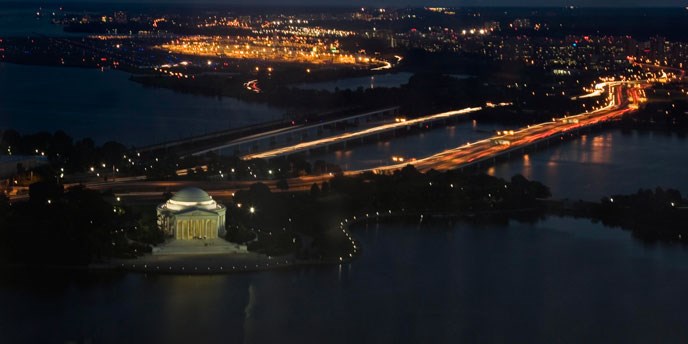 The Thomas Jefferson Memorial is a 19.2 acre landscape, dominated by the white, open-air, neo-classical marble memorial and the bronze statue it houses. The surrounding landscape and plaza, and its location on the south end of the Tidal Basin, make this a less formal memorial in comparison its National Mall memorial predecessors - the Lincoln Memorial and Washington Monument.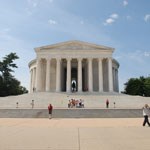 Memorial Features
Learn more about the key architectural and landscape features of the Thomas Jefferson Memorial.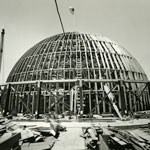 Construction Timeline
Learn about the how Thomas Jefferson Memorial was
constructed
and key decisions made along the way.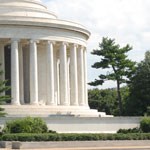 Thomas Jefferson Memorial

al -
By The Numbers
The memorial chamber is 165 feet in diameter.
The portico (columned front entry) is 102 feet wide.
The Jefferson statue inside is 19 feet high.
There are 54 columns in the Jefferson Memorial.
Each column is 43 feet tall and 5 feet 3 inches in diameter.
The memorial was dedicated on 04.13.1943, the 200th anniversary of Jefferson's birth.
Last updated: April 13, 2015