Thing to Do
Old Canyon Bridge Ski Trail

The duration will vary depending on fitness level, snow conditions, and length of time spent along the trail.
Qualified service animals are welcome throughout the park and in all park facilities. However, they must be leashed and under your control at all times. 
No fees are required, however, one-way or round-trip skier shuttles may be offered to specific trails in the park for a fee.
Location
Canyon Village Area
Begin at the Chittenden Bridge or near the entrance to the South Rim Drive starting on the Brink of the Upper Falls overlook trail.
Skier shuttle reservations may be required to access this trail. Reservations and information are available at park hotels and at: 307-344-7311, Toll-free: 866-439-7375, TDD: 304-344-5395.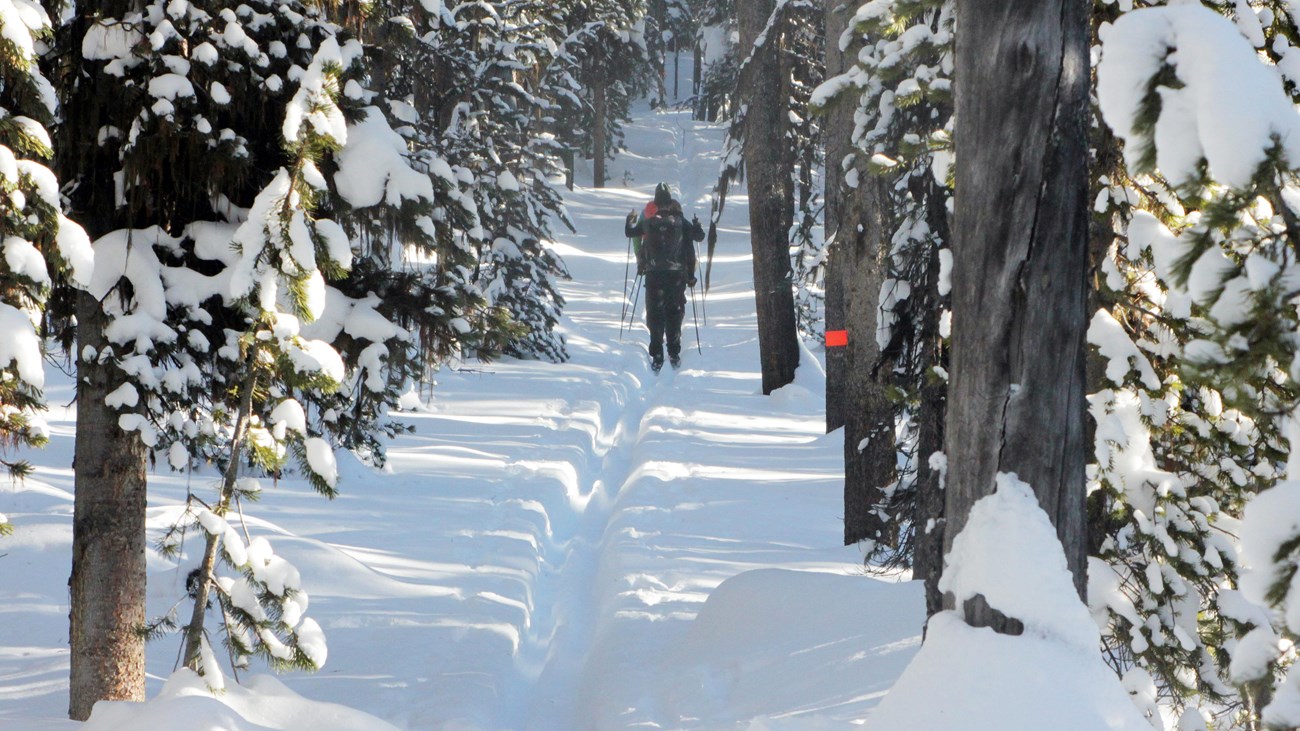 Canyon Skiing & Snowshoeing
Discover the skiing and snowshoeing opportunities around the Grand Canyon of the Yellowstone River.
More On Ski Trails in Yellowstone
Ski Trail Information

With miles of ski trails to enjoy, start your trip planning here and confirm conditions at the Mammoth or Old Faithful Bear Den Ski Shop.

Winter Safety

Prepare for cold air, deep snow, and slippery boardwalks.

Winter Wonderland

Ready to brave the cold? Check out our tips for enjoying Yellowstone in winter.
Last updated: January 13, 2020