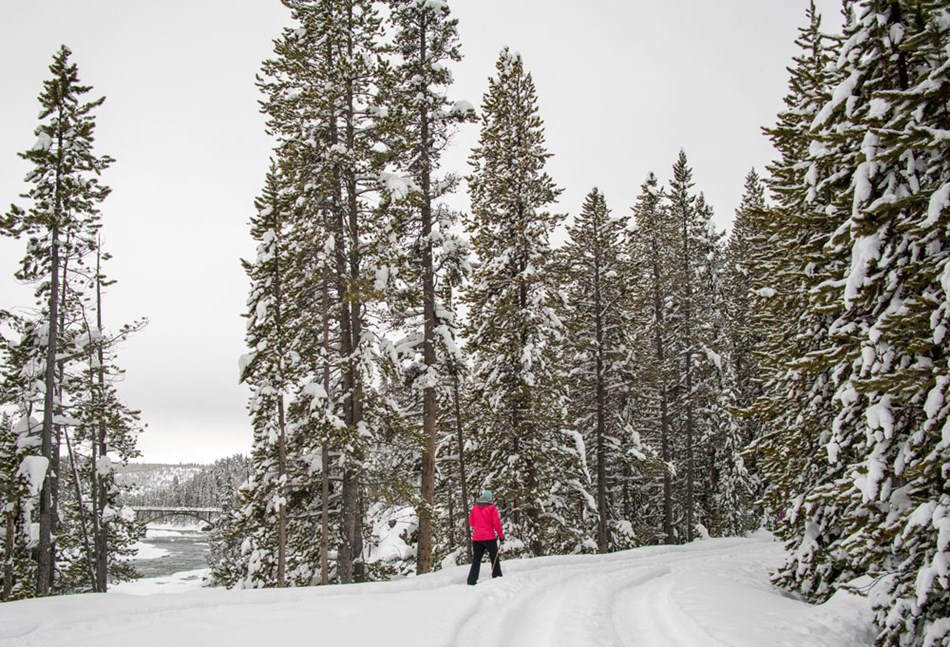 The Old Canyon Bridge Ski Trail is a flat 1 mile (1.6 km) easiest ski that provides skiers a short but beautiful way to see the Yellowstone River in winter. Begin at the Chittenden Bridge or near the entrance to the South Rim Drive starting on the Brink of the Upper Falls overlook trail. This is a very short easy ski with beautiful views of the Yellowstone River above the Upper Falls.
Notes: Caution should be taken while skiing along the Yellowstone River. Skiers are advised to remove their skis and walk out to the Brink of the Upper Falls Overlook.

Check out the ski trail details and accessibility information at the bottom of this page.