THING TO DO
Lone Star Geyser Ski Trail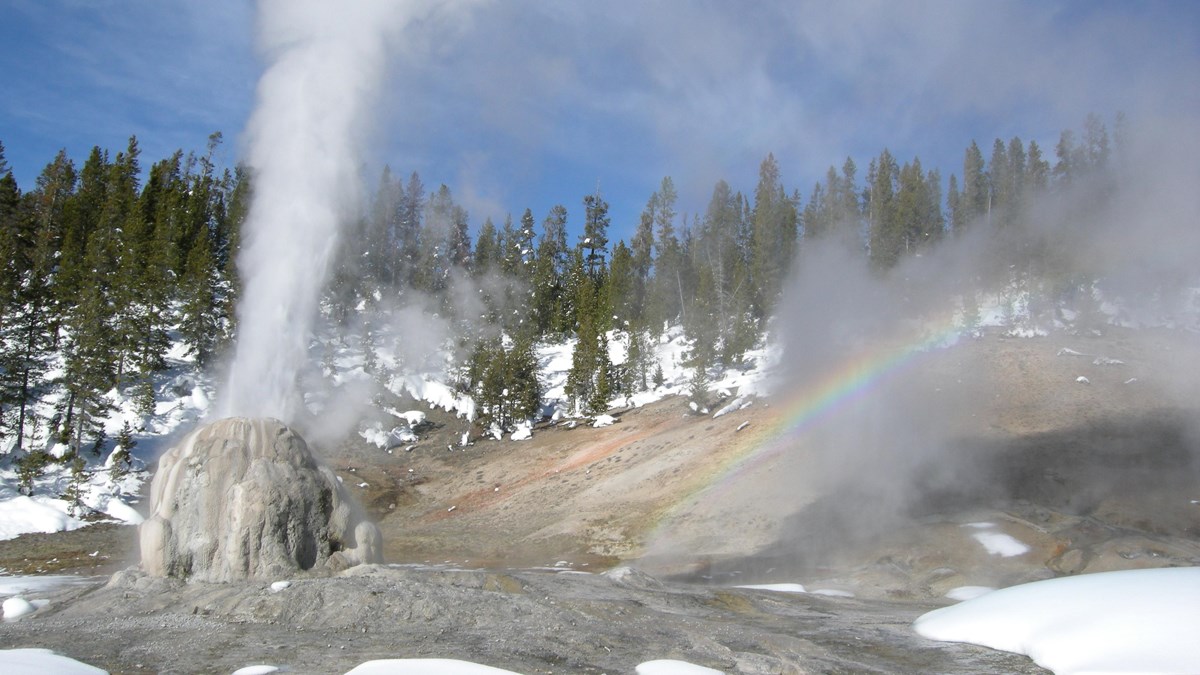 The Lone Star Geyser Ski Trail is an easy, partially machine-groomed trail that takes skiers along the Firehole River to Lone Star Geyser. The trail is 9.0 miles (14.4 km) round-trip from Snow Lodge, or 6.8 miles (10.9 km) from the drop-off at the Kepler Cascades parking area. Beginning at the snow vehicle road above Kepler Cascades, the trail follows a service road through the forest and along the Firehole River to Lone Star Geyser. Lone Star Geyser erupts about every 3 hours with activity lasting approximately 20 minutes. Novice skiers should return by the same route, choosing the snow vehicle road or Kepler Cascades Trail to descend to Old Faithful. For a most difficult return route, take the Howard Eaton Trail.
Notes: Bison and elk frequent this trail. Federal regulations require you to stay at least 100 yards (91 m) away from bears and wolves, and at least 25 yards (23 m) away from bison and all other wild animals. Stay on boardwalks and designated ski trails. The ground is unstable in hydrothermal areas.
Check out the ski trail details and accessibility information at the bottom of this page.
The duration will vary depending on skier fitness level, snow conditions, and length of time spent along the trail.
Qualified service animals are welcome throughout the park and in all park facilities. However, they must be leashed and under your control at all times.
 
Entrance fees may apply, see Fees & Passes information.
Location
Old Faithful Area
The trail can be accessed from the Old Faithful Snow Lodge or with a ski drop at the snow vehicle road above Kepler Cascades.
Accessibility Information
This machine-groomed easy trail follows a flat service road along the Firehole River. The trail elevation gain/loss is 240 feet. Service dogs allowed.
Last updated: February 18, 2021