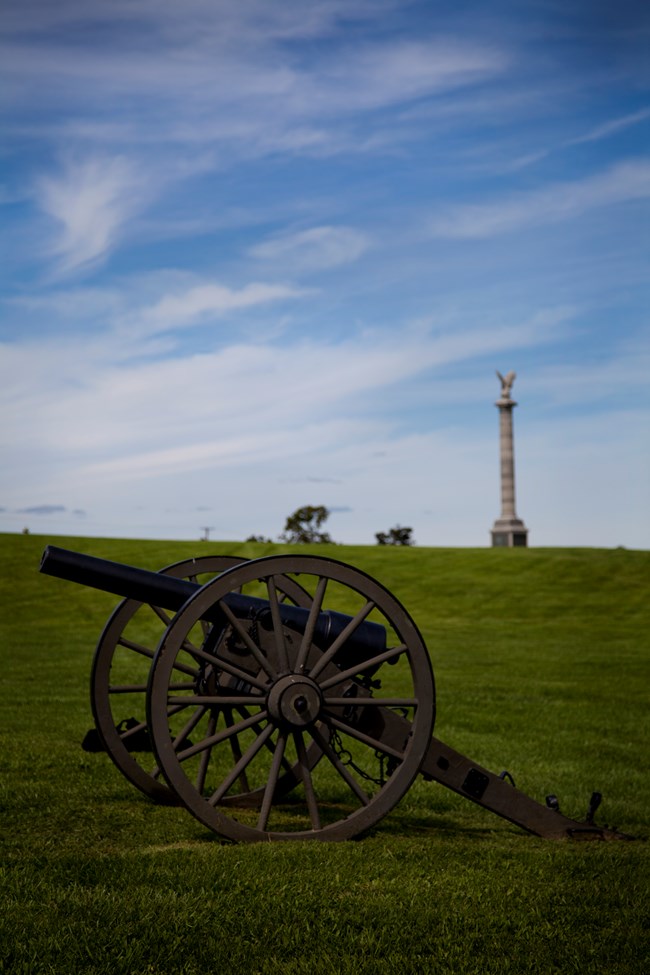 Experience the Park
Visit one of the best preserved battlefields in the country. The historic landscape provides great opportunities to see and understand how terrain affected the soldier's experience during the twelve hours of combat on September 17, 1862. From the
Dunker Church
to Bloody Lane, from the Burnside Bridge to the
National Cemetery
, Antietam is a place to reflect on the sacrifices made during our Nation's greatest struggle.
Take a Hike
Take the opportunity to better experience the rural landscape of one of America's best preserved battlefields by walking one of
Antietam's trails
. The trails are gently rolling, but the surface can be slightly uneven, so good walking shoes are recommended.
Things to Do
When you arrive, if you have one to two hours:
Explore the museum exhibits in the visitor center.
View the 26-minute introductory film. Narrated by James Earl Jones, the film is shown on the hour and the half hour.
Join a Park Ranger for a battlefield talk.
Browse the Museum Store.
Take the self-guided 8 1/2 mile auto tour through the battlefield. The tour has 11 stops and begins at the Dunker Church.
If you have more time, two to four hours, add the following:
Buy an audio CD or join a Park Ranger for a more detailed auto tour.
Join a Park Ranger for additional battlefield talks and walks. Talks are conducted daily by park rangers. During the summer season Ranger programs are expanded and scheduled more often. Check at the Visitor Center for a daily schedule.
Take a self-guided hike on the Bloody Lane, Cornfield, Final Attack, Union Advance, Antietam Remembered, Sherrick Farm or Snavely Ford Trails.
Stop by the Pry House Field Hospital Museum
Go on a battlefield scavenger hunt that you can complete while touring the battlefield and answering questions.