Thing to Do
Walk Your Pet along Palo Verde Trail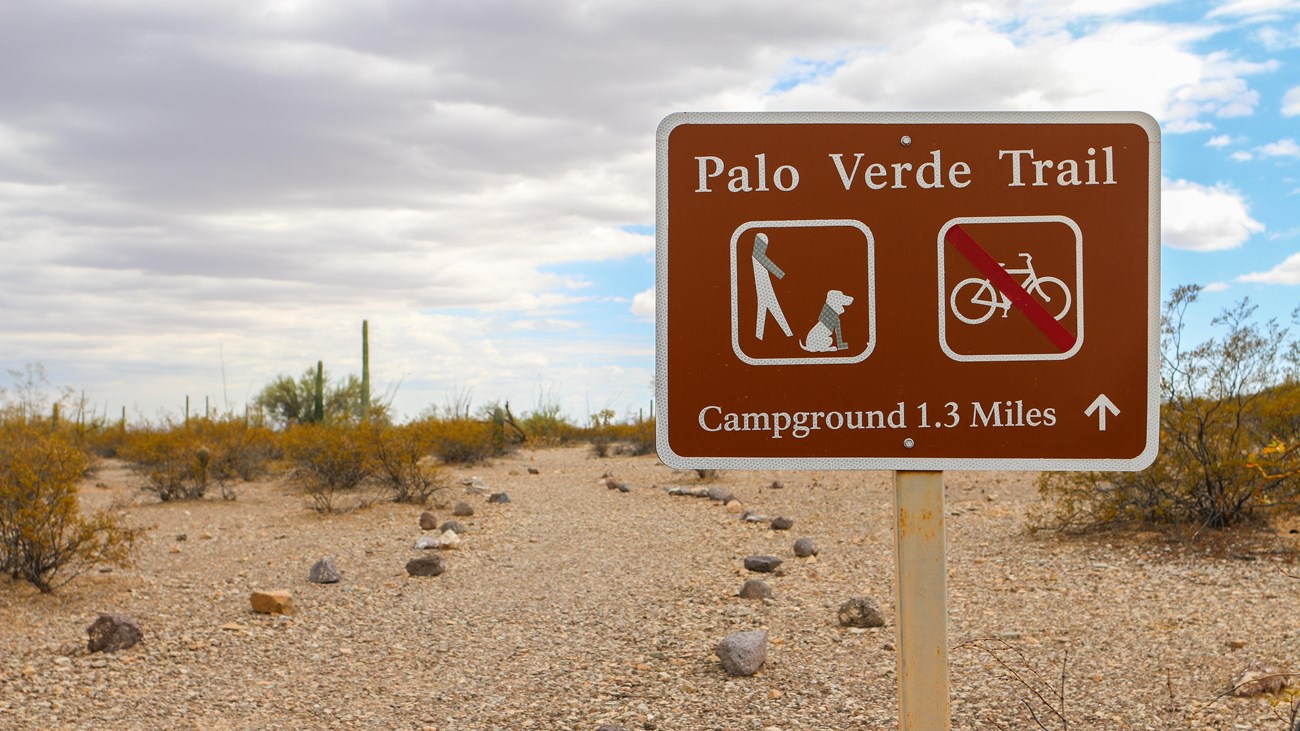 Looking for a pet friendly trail at Organ Pipe? Palo Verde is the longest trail in the monument that allows dogs and other pets. This easy trail connects Kris Eggle Visitor Center and Twin Peaks Campground, and the trail features beautiful views of the Ajo Mountains.
Ruffin' It
Please keep your pets on a six feet (or less) leash for their safety and the well-being of the wildlife. Even good dogs might stumble onto a wild animal without warning.
Watch for cholla along any of the roads and trails. Carry tweezers to pull spines out of paws and noses.
Pavement and rocks get very hot, avoid walking your pets during the hottest parts of the summer days, paws will burn.
Please be a good pet-owner and clean up after your pet.
Temperatures can soar well above 110 degrees in the summer time, and over 90 degrees even in the winter. Just as you should drink water all day, make sure your pet has enough water to keep them well hydrated and cool. Pets should never be left alone in a vehicle.
Learn more about responsible pet care and other pet-friendly trails. 
Distance: 2.6 mi (4.2 km )
Difficulty: Easy
Fee included in general park entry fee. 
Location
Palo Verde Trailhead (from Visitor Center)
From the Visitor Center, continue walking on the paved sidewalk towards the main road (Puerto Blanco Drive). Cross the road at the designated crosswalk to reach the trailhead, marked with a brown trail sign. 

The trailhead at the Twin Peaks Campground side is located on the east side of the campground, adjacent to site 70. The Campground Perimeter Trail also intersects the Palo Verde Trail. 
While Palo Verde Trail can be experienced all year round, please be aware that summer and fall temperatures can reach upwards of 110 degrees Fahrenheit. Please plan your activities accordingly and practice desert safety.  
Accessibility Information
Trail terrain is uneven and rocky in some sections. Hikers of many different abilities have hiked this route in the past. If you are curious about accessibility for your needs please 
contact the park.
Last updated: September 23, 2023