Thing to Do
Walk the Presidential Trail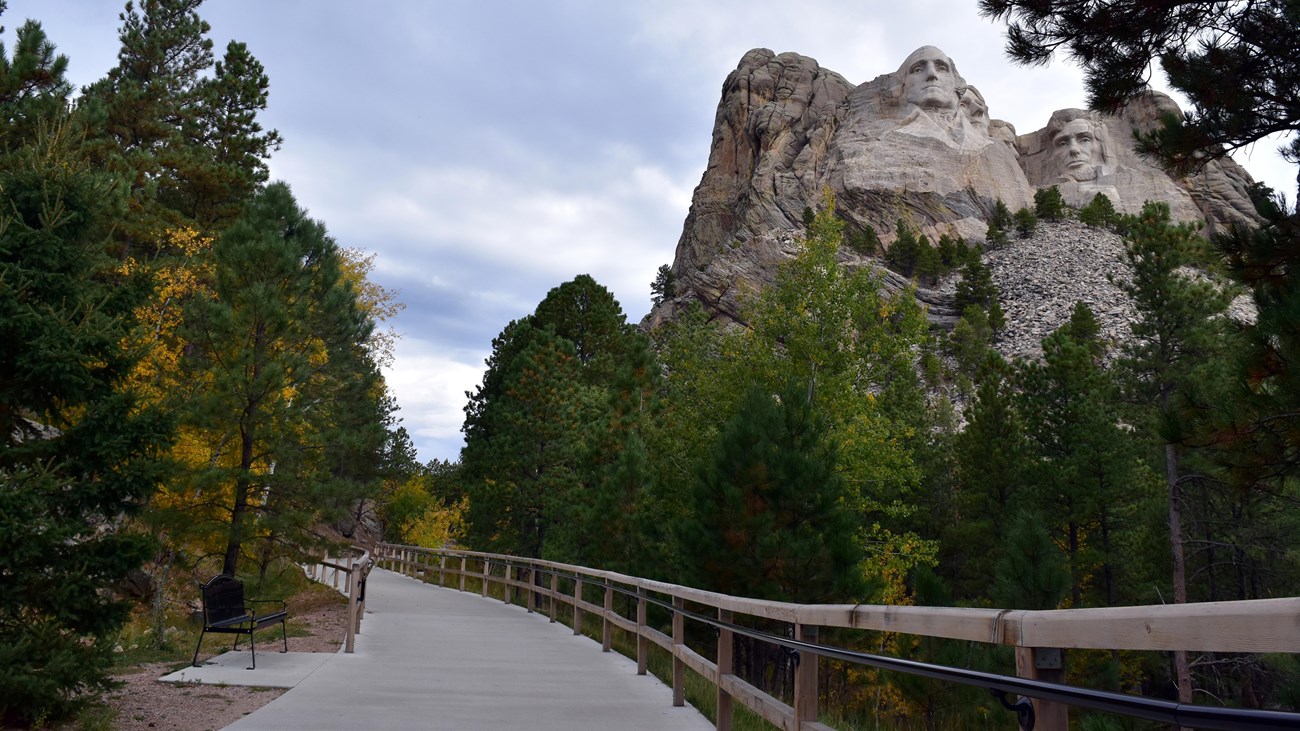 This 0.6 mile trail provides changing views of Mount Rushmore as you walk among granite outcrops and through ponderosa pine trees. Start from the Grand View Terrace. As you face the mountain go to the far left side to begin the trail. The first 0.2 miles is a handicapped accessible trail to the base of Mount Rushmore. The final 0.4 miles has 422 stairs and brings you back to the Grand View Terrace.
$10 parking fee per vehicle applies.
Season
Spring, Summer, Fall
The trail is open all year, weather permitting. During winter the trail is frequently closed when it is covered with snow and ice.
Time of Day
Day, Dawn, Dusk
Accessibility Information
The first 0.2 miles of this trail is a sidewalk and boardwalk with a very slight incline that leads to the base of the sculpture. Benches are located along the trail to provide a place to rest.
Service dogs, 
as defined by the Americans with Disabilities Act requirements
, are permitted to accompany visitors with disabilities on this trail.
Last updated: December 14, 2022