Thing to Do
Walk Long Logs Trail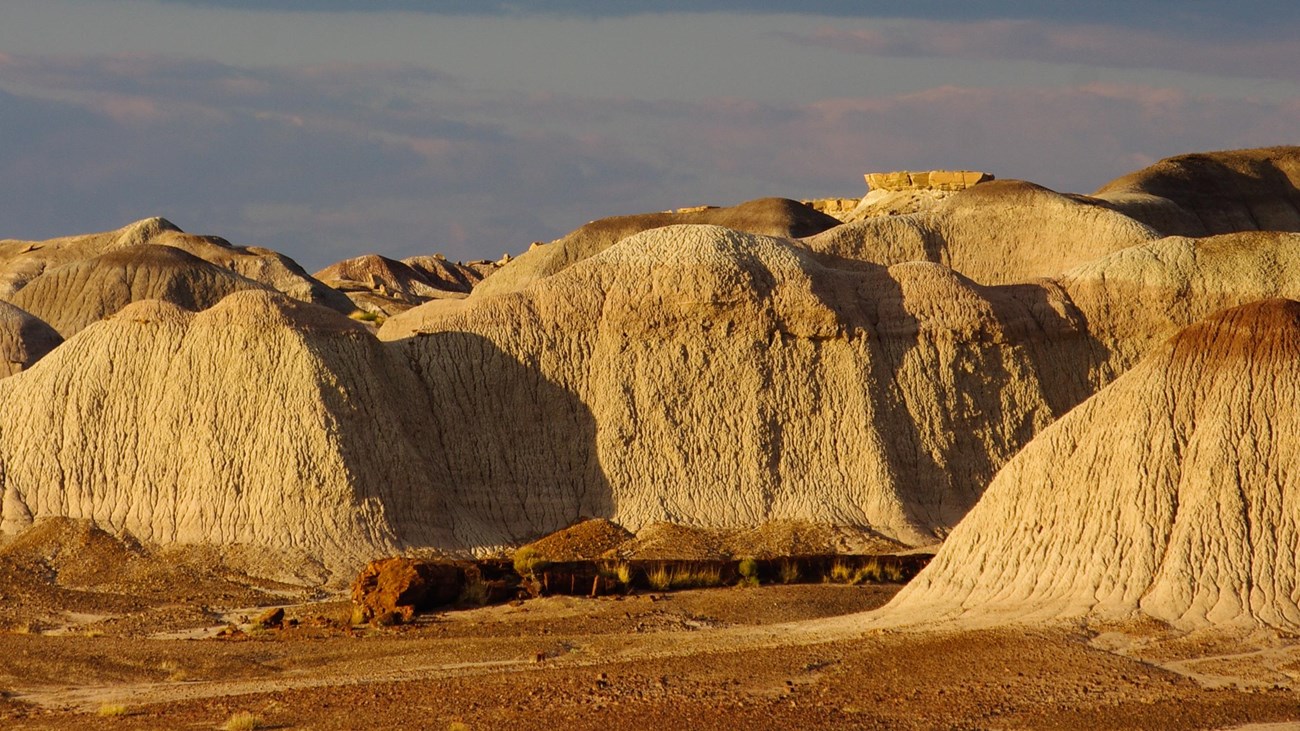 Long Logs is one of the largest concentrations of colorful petrified wood in the park, including some of the longest logs. Explore this ancient log jam at the base of purple and gray badlands along a paved half-mile loop (access trail is 0.5-mile one way—you can add this with Agate House Trail). Please leave petrified wood for others to enjoy. Report any removal of petrified wood or other materials to park staff.
Depends of the individual's interest and ability.
Activity
Front-Country Hiking
Round trip, Long Logs Trail is a relatively easy walk of 1.6 miles along a paved path. There are many long petrified logs and a lot of petrified wood pieces near scenic gray and purple badlands.
BARK Ranger:
·Bag your pet's poop.
·Always keep your pet on a leash.
·Respect wildlife.
·Know where you can go.
Entrance fees may apply, see Fees & Passes information.
Accessibility Information
The first half-mile of this trail is paved and suitable for mobility equipment and strollers. Strollers may be negotiated on the loop, but it is not recommended for most wheelchairs and other mobility equipment due to its narrow turns, grade, and rough surface.

Tread width: 85 in (216 cm), min 50 in
Grade: 3.5%, max 20.5%
Cross Slope: 2.9%, max 17.4%
Last updated: March 21, 2021