Thing to Do
Visit Gran Quivira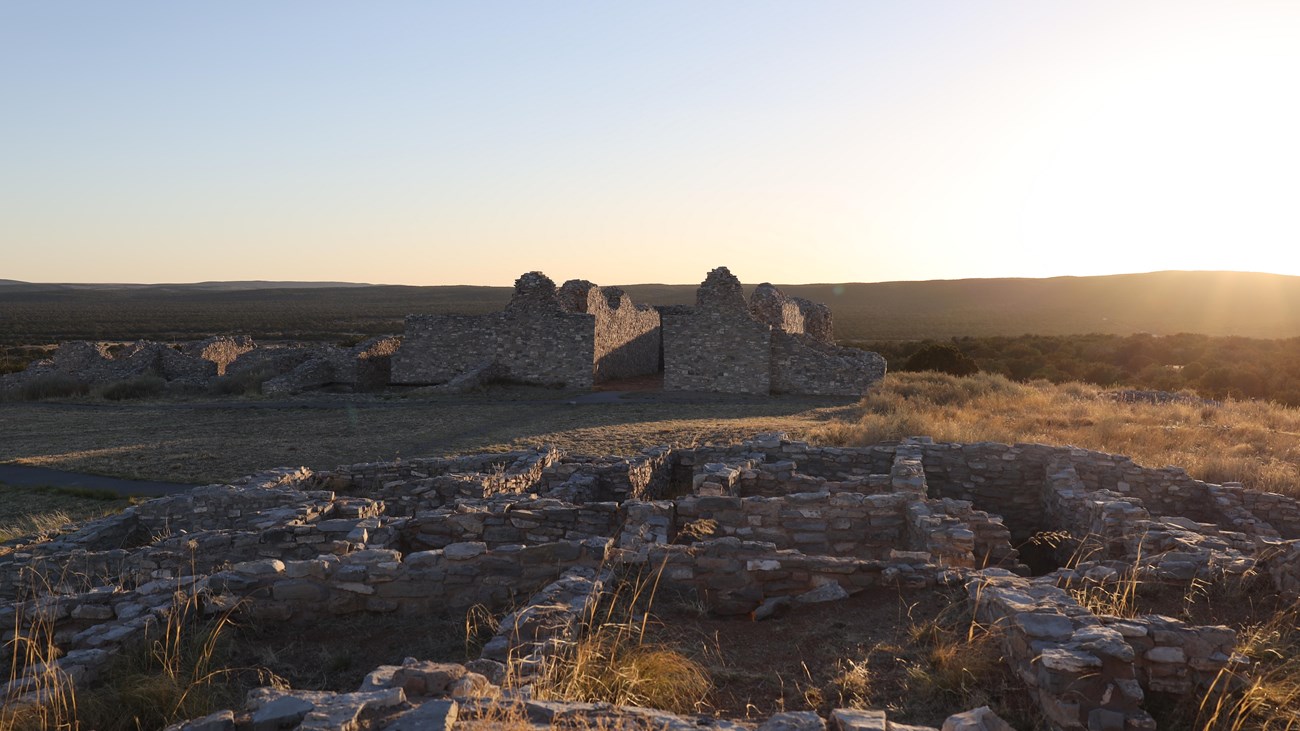 Offering a much different landscape and experience, Gran Quivira was the largest pueblo of the three the park preserves. At its peak, Gran Quivira was home to 1,500-3,000 eastern Tompiro/Jumano people. A true crossroads of culture, Plains people directly interacted and traded with the Pueblo people at Gran Quivira. Located just off the south eastern slope of the Chupadera Mesa, Gran Quivira overlooks the beginning of the great plains to the east, the mountainous region to the west and north, and the Tularosa basin to the south. A true hub of the Pueblo world that connected cultures culturally, socially, and practically. 
At Gran Quivira, you'll see unique grey San Andres limestone ruins of two mission churches, as well as excavated publo structures. Mound 7 stands at the high point of the site and was the largest inhabited pueblo at the site. You'll see a sweeping vista of the rolling countryside and experience a feeling of solitude and connection to this once bustling city center. 
On site you can:
Enjoy a .75 interpretive loop trail through the mission and Pueblo of Gran Quivira, also reffered to as Las Humanas
Experience the solitude and powerful silence similar to what you would hear in the 16th century
Bring a picnic lunch and eat in the picnic area
Check out the museum in the visitor center to see unique pottery pieces
Keep your eyes peeled for wildlife
Check out the event calendar for ranger programs and other special events
Activity
Self-Guided Tours - Walking
Pets Allowed
Yes with Restrictions
Pets are welcomed on the interpretive loop trail and must be on a leash at all times. Ask about our BARK Ranger program in the visitor center!
Entrance fees may apply, see Fees & Passes information.
Accessibility Information
The interpretive loop trail is paved and accessible for people with mobility impairments. The visitor center and restrooms are onsite also meets these accomodations.
Last updated: March 14, 2023