Thing to Do
Visit Display Springs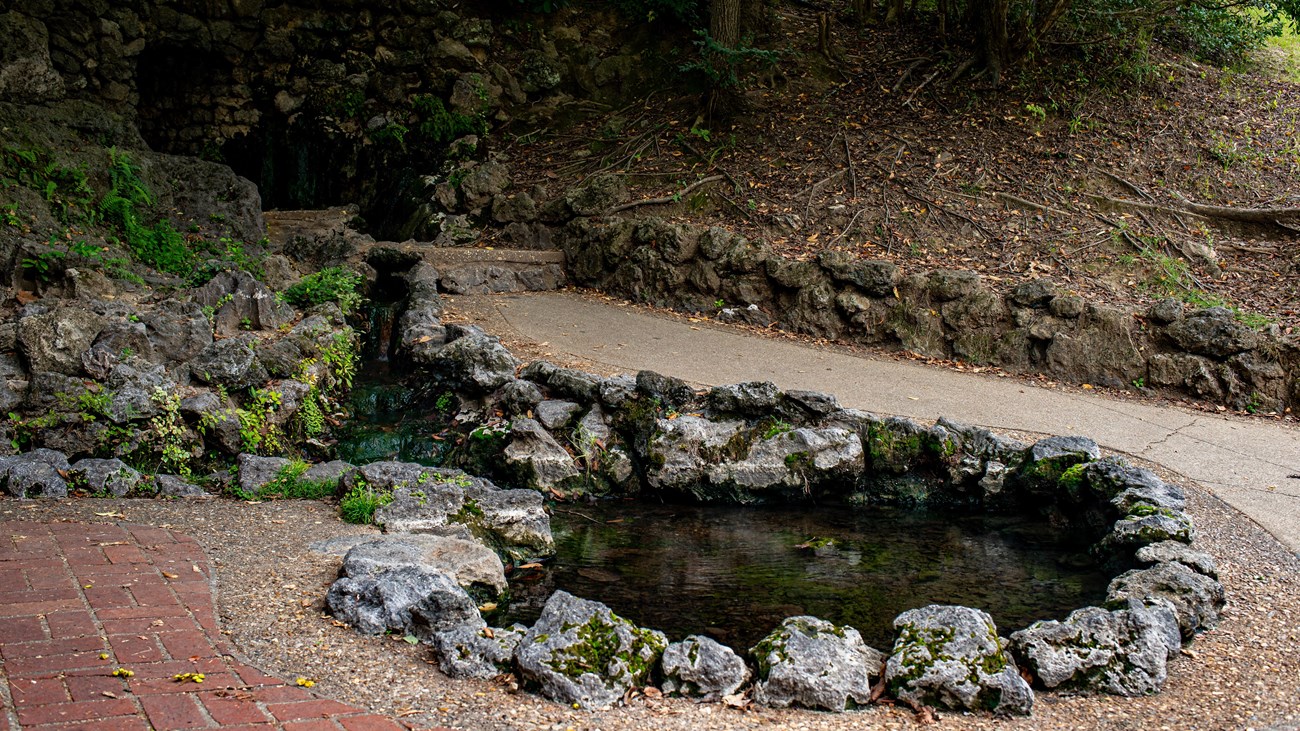 Located directly behind the Maurice Bathhouse, this spring fissures out of a hillside and flows into a shallow pool below. Shaded by trees, surrounded by mosses and blue-green algae, this is a great place to relax and listen to the sounds of running water.
All ages, but minors must be with an adult, parent, or guardian as the hot spring's water is on average 143 degrees F. 
Pets must be kept on a leash. Please clean up after your pet.
Entrance fees may apply, see Fees & Passes information.
The display spring is available for viewing all year long. 
Accessibility Information
Walkway around the Display Spring is accessible with a paved-flat surface. 
Last updated: February 2, 2021